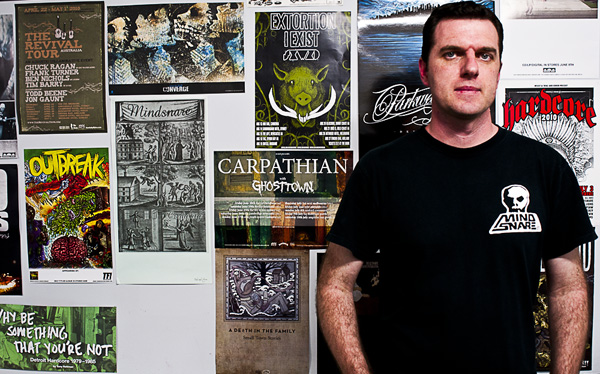 Between the record labels of Graham Nixon (Resist) and Nigel Melder (Trial & Error), the two of them have released practically every Australian hardcore classic. In this special two-part Crucial Five, we get both guys to break down their favourite releases from each other's label. Nigel's crucial five Resist releases will follow soon.
For now here's Graham's Crucial Five releases from the Trial and Error catalog.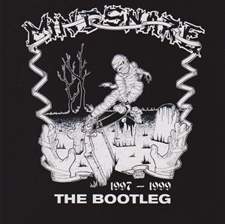 1. MINDSNARE "The Bootleg"
One of my earliest memories of getting into Australian hardcore was seeing bands such as Toe To Toe, One Inch Punch and of course Mindsnare. I remember buying Under Fire from the Sydney launch at Feedback in Newtown and it not leaving my car stereo for weeks. Unfortunately, these tracks were not included on the Bootleg, however Credulity and the White EP are, and both of them are Aussie Hardcore classics. This release also includes the tracks from the Congress split and other out of print, comps and cover tracks. What an honour to be able to work with the band years later on The Death and Disturb The Hive.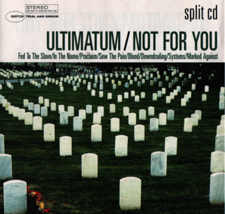 2. NOT FOR YOU / ULTIMATUM Split
Starting off with an intro from 'Blood In, Blood Out', these 4 tracks from Not For You, were possibly the most brutal songs recorded in this era of Australian music. Full of groove and a great sound courtesy of Scott Harper's production, these songs were the first material the band ever released. Influenced by the likes of Integrity and European hardcore and including one of the most powerful drummers I have ever seen in David "Vig" Virgilio, like many bands around that era, Not For You were well ahead of the game in heavy music. Unfortunately for Ultimatum, the Not For You tracks were just so good, that the Ultimatum tracks were often overlooked.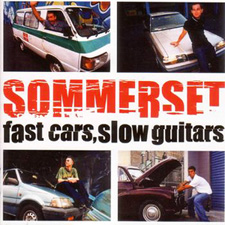 3.SOMMERSET "Fast Cars, Slow Guitars"
Trial and Error had worked with many non Australian bands and one of the best was New Zealand's Sommerset. Having been introduced to Australian fans via the split with Mid Youth Crisis and a second split with 28 Days, it was "Fast Cars, Slow Guitars" which really started to help build their profile outside of their native New Zealand. Melodic punk rock, they played bills with hardcore bands, pop bands, rock bands - they worked on any line up and another band which really didn't reach the heights they should have.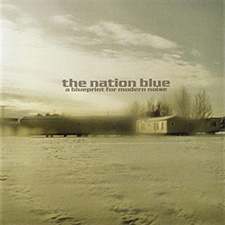 4.THE NATION BLUE "A Blueprint For Modern Noise"
"I See Blue Jets Fly Past My Window".... Hailing from Tasmania, I dont recall ever checking out the EP, however the debut album was an instant hit. I remember before this came out Nigel told me about the band and I thought it was odd that a band moved to Melbourne from Tasmania. He obviously saw something in them and so did there legion of fans. Loud, passionate and unpredictable - the band didnt sound like anyone else and for the label was one of the first titles which had a sound unlike anything previously released.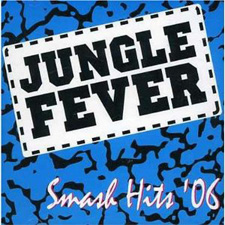 5. JUNGLE FEVER "Smash Hits 06"
Throughout the 2000's bands were getting a lot heavier and the traditional hardcore sound was nearly lost to bands playing metal. I remember seeing Back On Track (frontman Gabe's band before Jungle Fever) and thinking they were pretty terrible. Then I heard he was in a new band with Jiggsy from Shot Point Blank and playing straight up hardcore in the vein of Straight Ahead. The band put out a demo and Viper Death Lock did the 7", both were great and this release compiles all the bands material prior to their album.