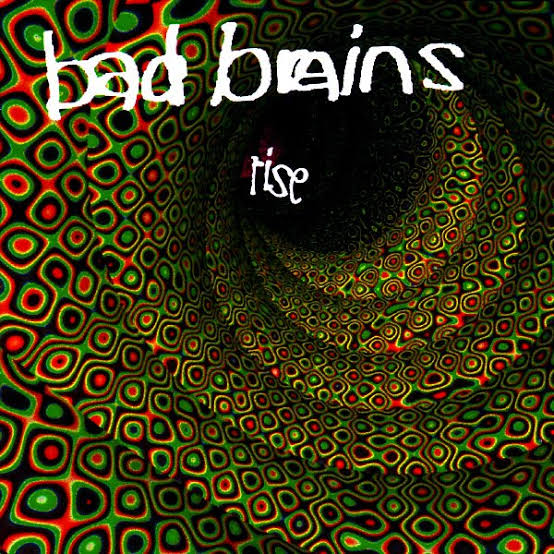 Rise was the fifth full-length studio album by the Bad Brains and was the first Bad Brains album to be released on a major label in that of Epic Records. As bands heavily influenced by the Bad Brains such as Living Colour and Fishbone enjoyed commercial success and were often publically citing the band in interviews, Bad Brains' guitarist Dr. Know was approached by Epic Records in 1992, offering the band a major-label record deal. Trouble was, the Bad Brains didn't officially have a frontman at that time. Original vocalist H.R. had been out of the band for four years, pursuing reggae music with his band Human Rights.
Thus Rise is perhaps most notable for the absence of two original Bad Brains members:
A 20 year old Israel Joseph I (who later resurfaces in Fireburn) is chosen to replace H.R. on vocals. Bad Brains held auditions for a new singer and a friend of Israel's attended auditions and gave bass player Darryl Jennifer Israel's number suggesting they call him. (No Echo has an amazing interview with Israel on his time in Bad Brains that is well worth a read over here.)
Also (Cro-Mags) drummer Mackie Jayson, who was a session musician on the band's previous album Quickness, replaced original drummer Earl Hudson, the brother of H.R. who was having trouble travelling at the time.
Rise lineup pictured below with Mackie and Israel on the right.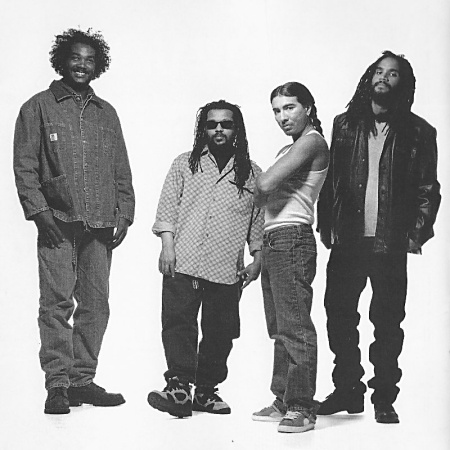 The band chose a new producer for that album, Beau Hill, best known for recording hair bands like Warrant, Winger and Ratt. Remarkably as the band had rehearsed so much beforehand, Rise was recorded in a mere 3-4 days and then mixed over a two week period. Rise was then released in August 1993 by Epic Records.
Watch a video clip below for the title track "Rise" that features Mackie on drums.
The Rise world tour began soon after the album's release in 1993 with a revolving cast of drummers. Mackie Jayson (Cro-Mags) on drums played across the USA for the start of the tour, while replacement drummer and pro-skateboarder Chuck Treece (McRad / Underdog) did the European leg and the tour finished in 1994 with Earl Hudson back on the stool.
Watch a professionally shot clip below of two live songs filmed in Warsaw, Poland in May 1994 prior to the Australian tour that features footage of Chuck Treece drumming.
Fortunately for Australian fans, the Rise World Tour would see a visit to the country in August 1994.
The Bad Brains lineup that toured the country featured Dr. Know on guitar, Daryl Jennifer on bass, Earl Hudson on drums and Israel Joseph on vocals.
Spread over two weeks in August the dates included:
Friday August 5 at The Roxy in Brisbane QLD
Saturday August 6 at The Patch in Coolangatta QLD
Sunday August 7 at Newcastle Workers NSW (show moved to the Cambridge Hotel)
Tuesday August 9 at Club Original in Perth WA
Thursday August 11 at The Palace in Melbourne VIC
Friday August 12 at EV's Youth Centre in Croydon VIC
Saturday August 13 at Selinas in Sydney NSW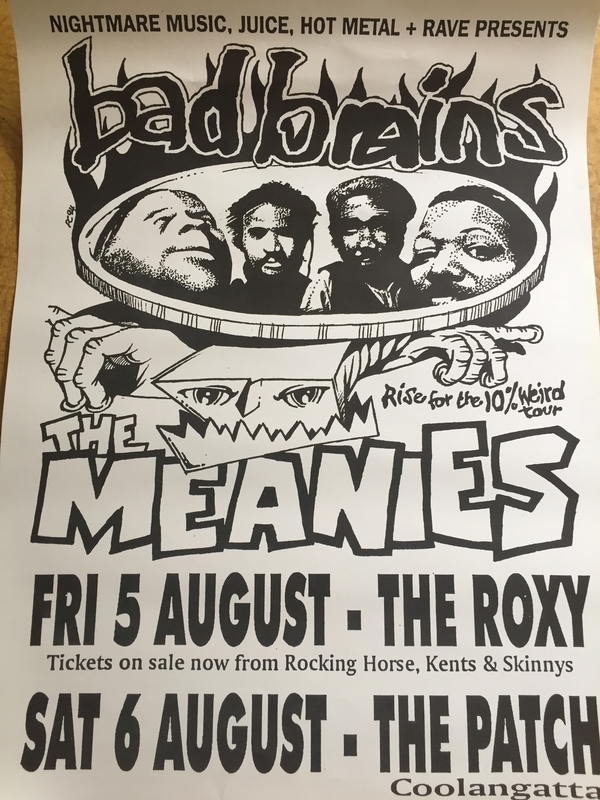 The tour was promoted by Nightmare Music, yes the same company run by major douchebag Nassar Sultan who was once the drummer of Sydney bands, ROCKS and the Vultees, who found infamy on reality television show Married At First Sight.
While on the TV show Nassar's very dodgy, untrustworthy and shady past went public, as it was revealed he had ripped off a very long list of touring bands including Suicidal Tendencies, Anthrax, Morbid Angel, ALL, Monster Magnet, Nashville Pussy and The BellRays along with local bands Tumbleweed and Hostile Objects to name just a small few. Presumably the Bad Brains were paid for their services while in Australia.
(I recently came across this extra bit of info on a music page...)
This tour was the reason l quit Sony. I found Bad Brains had signed to EPIC in Germany so I got the new album released and toured here. Dennis Handlin (Sony CEO) decided he wouldn't pay the band at the end of the tour because they hadn't moved much of RISE. So l went and used my AMEX expense account to pay them their per diem after they had already been ripped off by Nasser. Wonderful bunch of blokes that got my jah on again after years of coking at Sony.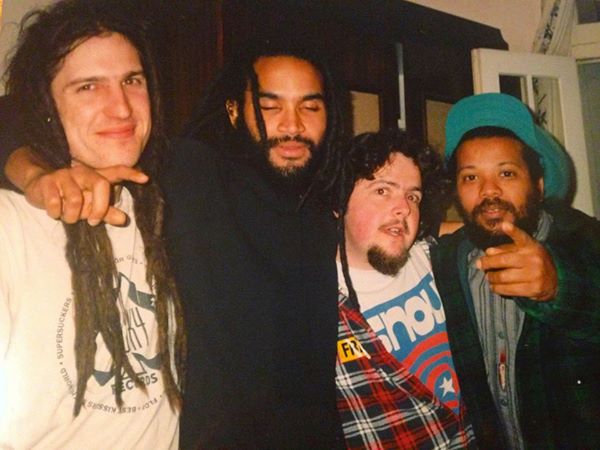 Supporting the Bad Brains on all shows was The Meanies who were riding high on the recent release of their very successful 10% Weird album through Au Go Go Records. The Meanies were big fans of the Bad Brains and singer Link would join the Bad Brains onstage to sing "Pay To Cum" as an encore, every night of the tour. That sure was a lot of dread locks for one stage. The photo above of Meanies' singer Link and bassplayer Wally is from the tour together.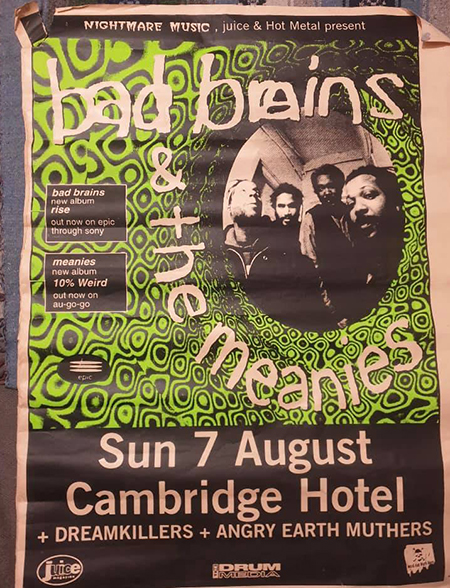 The photos below of the Bad Brains are from the Newcastle below show shot by Lulu Robinson. Angry Earth Mother also opened up the Newcastle show along with Dreamkillers.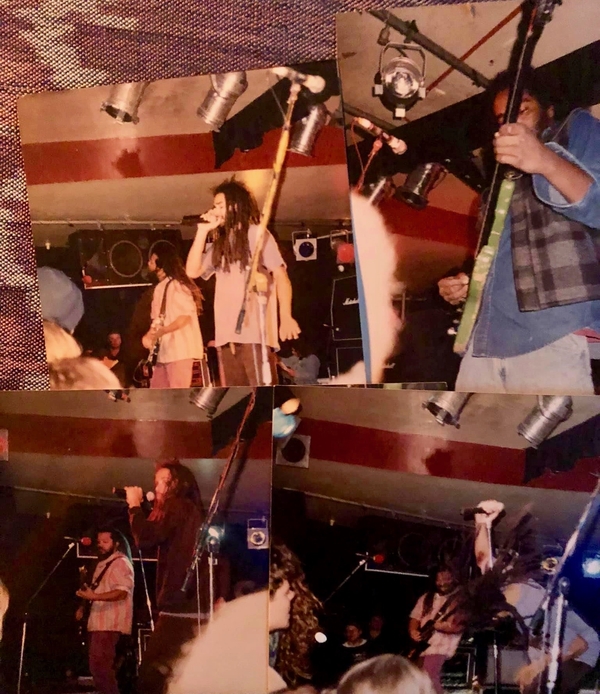 This lot of photos were also shot at the Newcastle show by Rod Ellem.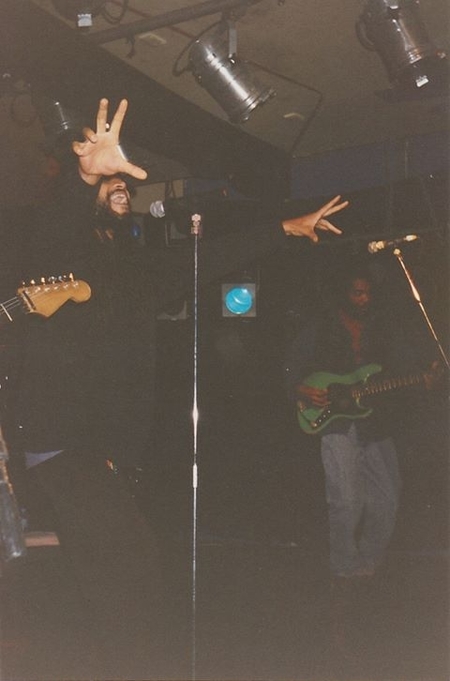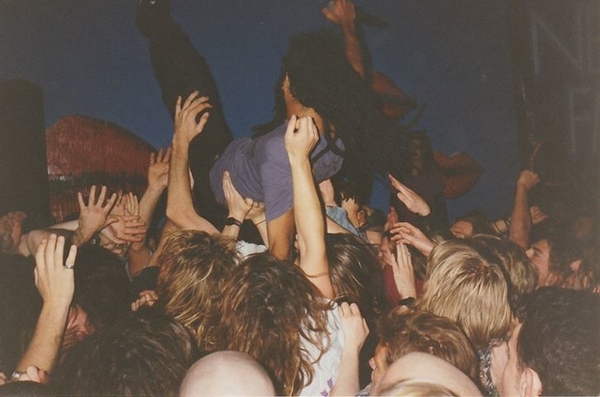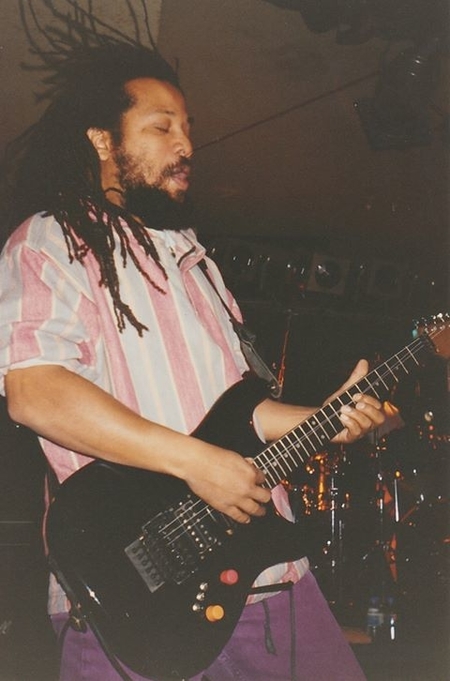 I do recall a strange "Win The Chance To Support the Bad Brains" competition advertised in the pages of Hot Metal and the street press to promote the tour. Not sure if this also occurred in other states, but it definitely happened in Sydney and at the Selinas show I attended, Glass Onion won the competition and shared the stage with Massappeal, The Meanies and the Bad Brains. Pretty amazing lineup to be a part of really.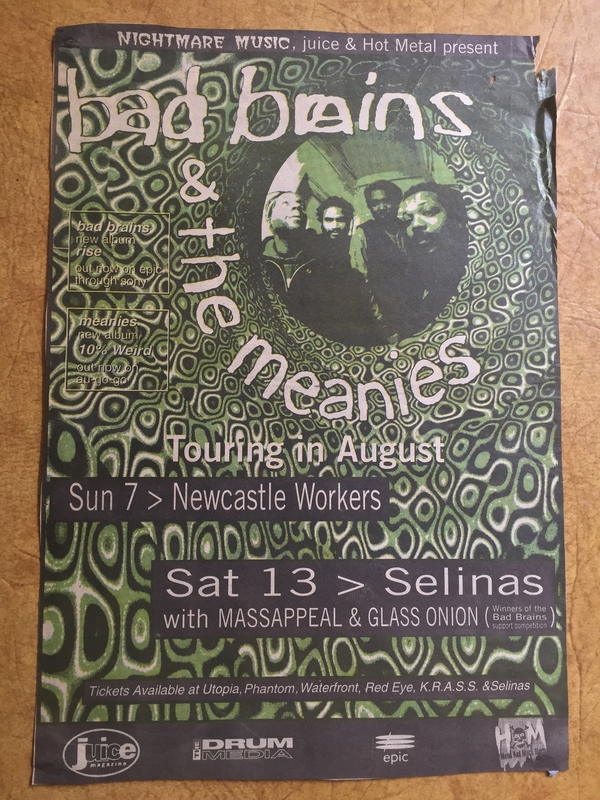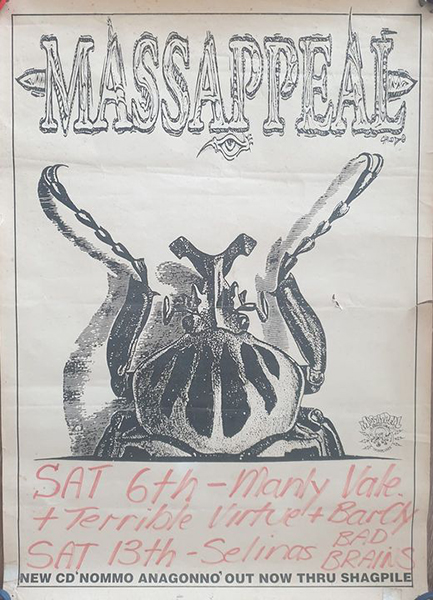 While in Melbourne the all ages lineup at EVs featured Steadfast, who would later morph into One Inch Punch / MYC.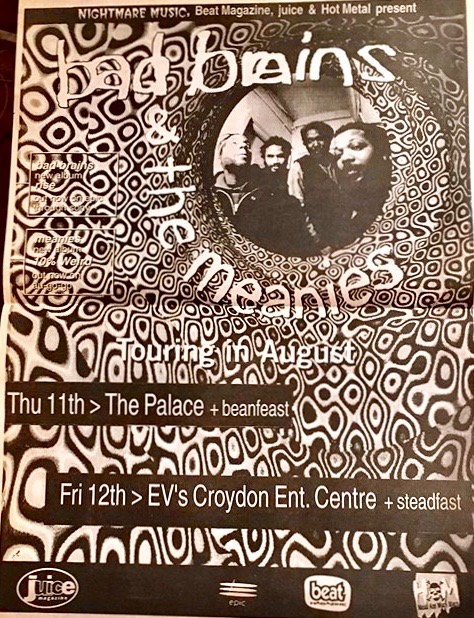 While the band was touring Australia, H.R. meets up with Beastie Boy Adam Yauch at Lollapalooza who convinces H.R. to reunite with the Bad Brains for a new album.
Epic drops the Bad Brains from their label a year after the release of Rise due to dwindling sales. Despite the album selling well, (just not major label expectations of well), a full follow up album is already written and is waiting to be recorded.
In October when the band finally returns from touring on the back of Rise, H.R. rejoins the band and Israel goes to work for Tower Records in New York.
The next Bad Brains album God Of Love is released on Madonna's Maverick label. None of the songs written with Israel are used as Maverick doesn't want a political album.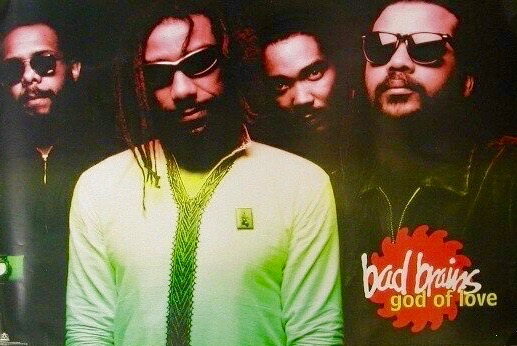 Bad Brains were announced to be touring Australia with H.R. on vocals back in June 2010, but later cancelled the tour due to H.R.'s ongoing and well documented medical problems.
Press Statement:
"Regretfully Bad Brains are forced to cancel the June Australian dates due to personal health issues that don't allow the stresses of the travel involved at this time.
We hope to rebook the tour before the end of the year or early 2011. This is a disappointment for us and we know a great disappointment for our Australian fans.
We are very sorry and will do all we can to make it up to them. All praises unto the almighty."
Sadly while this opportunity promised Australian fans the chance to witness the original Bad Brains lineup in all its glory, it was just never meant to be...
The 1994 Rise tour with the Meanies marks the only time the band has and probably will ever visit Australia.