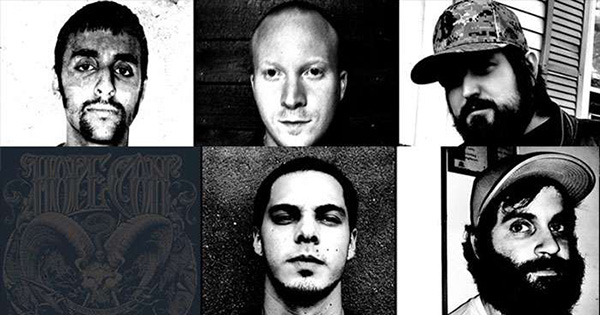 Deathwish Inc has announced the reissue of The Hope Conspiracy's "Death Knows Your Name".
From the label...
We're excited to announce The Hope Conspiracy "Death Knows Your Name (Deluxe)"! This remastered edition arrives with an extra song and revamped packaging on January 14.
"Death Knows Your Name" is their landmark album originally released in 2006. Recorded by Kurt Ballou at God City Studios, it is a powerful chapter in the band's recorded legacy. From the haunting first notes of "They Know Not" to the Earth shaking "Stolen Days", the unrelenting rage of the album is undeniable. From musicianship to presentation, "Death Knows Your Name" still stands as a high watermark for the genre.
The "Deluxe" edition features the classic eleven song album along with the song "Eurohell". A track previously available on their "Hang Your Cross" EP (now out of press). The physical packaging has also been revamped, featuring a special "Black on Black" printing of Aaron Horkey's incredible artwork for the release.
Track Listing:
1. They Know Not (Remastered)
2. Deadtown Nothing (Remastered)
3. A Darkness in the Night (Remastered)
4. Animal Farm (Remastered)
5. Curse of the Oil Snakes (Remastered)
6. Hang Your Cross (Remastered)
7. Suicide Design (Remastered)
8. Leech Bloody Leech (Remastered)
9. So Many Pigs So Few Bullets (Remastered)
10. Sadistic Sacred Whore (Remastered)
11. Stolen Days (Remastered)
12. Eurohell (Bonus, Remastered)