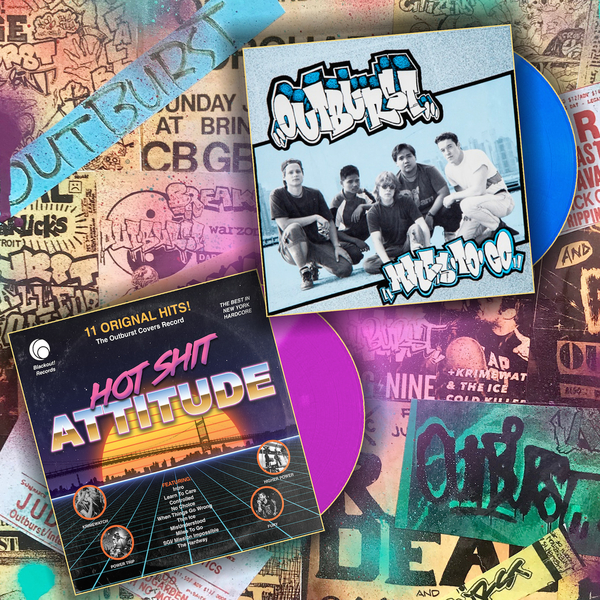 As teenage knuckleheads growing up in Astoria, Queens, the members of Outburst never imagined their brand of New York Hardcore would live beyond their live show and a few recordings.
Thirty years later, new generations of punk and metal bands from all over the world are still finding inspiration in their music, sense of humor, and (lack of) attitude.
To celebrate the upcoming vinyl re-issue of their pivotal 1989 release, Miles To Go, the band and their label (Blackout Records) decided to have some fun and release a companion compilation comprised of great new bands covering Outburst songs.
The compilation will be called Hot Shit Attitude, a phrase taken from the lyrics to their song "No Choice", and includes covers from a wide array of bands such as Power Trip and Higher Power – both of whom were already covering Outburst in their live sets. "Hot Shit Attitude: The Outburst Covers Record" is out now.
Hot Shit Attitude: The Outburst Covers Record Track List: When Things Go Wrong - Power Trip Misunderstood- Higher Power SGI /Mission Impossible - Wild Side Miles to Go -Initiate No Choice- Fury Think for Yourself- Krimewatch Outburst (Intro) - Wild Side Thin Ice- Search The Hard Way- Mizery Learn to Care- Stand Off Controlled - Big Boss True- Outskirts
The first single from the compilation - Power Trip "When Things Go Wrong"