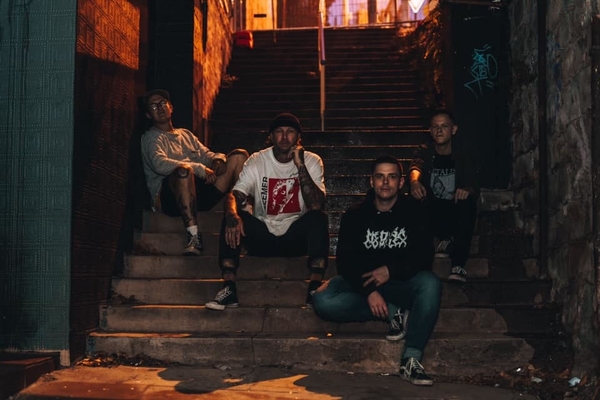 RAGE from the Newcastle / Central Coast area have released a new EP titled "I Will Not Give In" through Resist Records.
After going through a reshuffle and line up changes in 2019, Rage presents the first taste of new music and follow up to their debut Self Titled album with a slightly new sound on this 4 track ep titled 'I Will Not Give In' featuring 3 originals and a Fugazi cover.
The EP was produced by friend Blake Ohlback (Rage, Homesick, Pure Instinct) and mixed by Andy Nelson from Bricktop Studios (Lurk, Weekend Nachos, Harms way).
This is the first RAGE recording featuring former guitarist / bassplayer Mark on vocals who had this to add:
"This release is important to me, first release with me on vocals. I've never really considered myself a singer and after years of playing bass and guitar I threw myself in the deep end and gave it a go. Over a year later I'm still doing it and having a fucking ball doing so. Thanks to all the people that have caught a show and given me kind words about it, it's very much appreciated. And thanks to my friends in Rage past and present it's been a fun ride so far and it's not slowing down."
Grab a copy on tape at:
https://shop.resistrecords.com/collections/resist-records/products/rageiwillnotgiveincassette
Check out a video for the track "Won't Change" below.