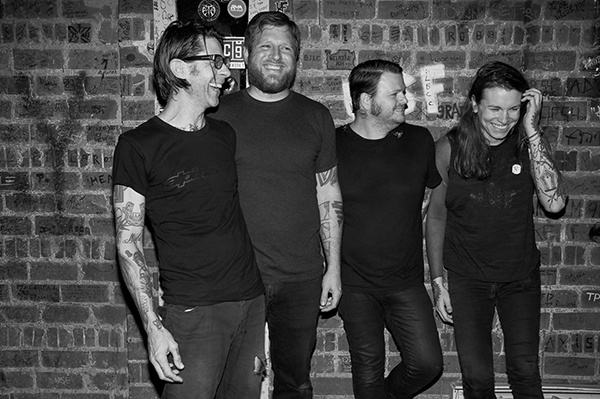 Against Me have released a cover of "People Who Died," (originally made famous by The Jim Carroll Band) off Songs That Saved My Life.
Songs That Saved My Life, a charity compilation for mental health awareness and suicide prevention available November 9th through Hopeless Records.
Songs That Saved My Life is a brand centered around music that played a pivotal role in the lives of artists and fans that benefits mental health and suicide prevention charities.
Everyone has music that helped them through a tough time. Songs That Saved My Life looks to engage current artists with cover versions of those songs and share those stories with the world.
Currently, this project benefits Crisis Text Line, Hope For The Day, The Trevor Project, and To Write Love On Her Arms.
Tracklisting:
1. Neck Deep - Torn
2. Movements - Losing My Religion
3. Stand Atlantic - Your Graduation
4. Dance Gavin Dance - Semi-Charmed Life
5. Against Me! - People Who Died
6. Taking Back Sunday - Bullet With Butterfly Wings
7. Dream State - Crawling
8. As It Is - Such Great Heights
9. Oceans Ate Alaska - Shape of my Heart
10. Too Close To Touch - Let It Be
11. Dan Campbell & Ace Enders - Broom People
12. The Maine - Transatlanticism