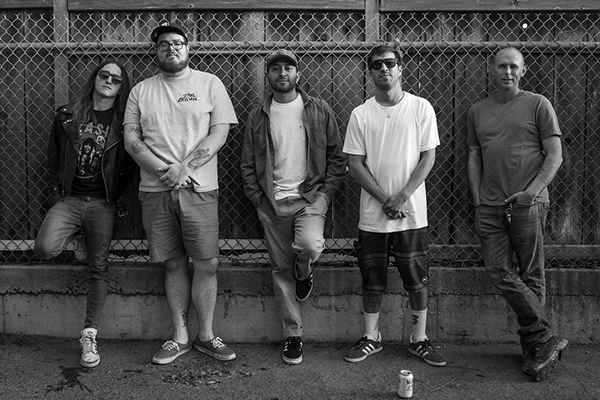 Southern California hardcore/metal outfit TAKE OFFENSE has released a video for the track "Trust" taken from their five-song EP, Tensions On High, released through Flatspot Records in March.
Following several records through Reaper Records and more, veteran Chula Vista skull-crushers TAKE OFFENSE return with another dose of concrete solid, blazing metallic hardcore. Established in 2004, TAKE OFFENSE could easily slide into the "established band" pattern of putting out a passable, if uninspired album every few years. Instead, spending the past five years touring, refining and dialing in the tracks on Tensions On High yields only the most prime, crucial outbursts the band has to offer.

Drawing from the '80s hardcore pantheon, particularly the visionaries who pioneered hardcore and metal's earliest alchemical experiments, citing Suicidal Tendencies, Agnostic Front, and DRI, TAKE OFFENSE pushes their sound to dizzying heights on Tensions On High, forging a sound that's as familiar as it is fresh. Tensions On High was recorded at Jet To Mars Studios by Nick Jett (Terror), mixed and mastered at Casa Sonido by Nick Jett, and finished with cover art by Gera Vega with layout and design by Jose Gonzales.