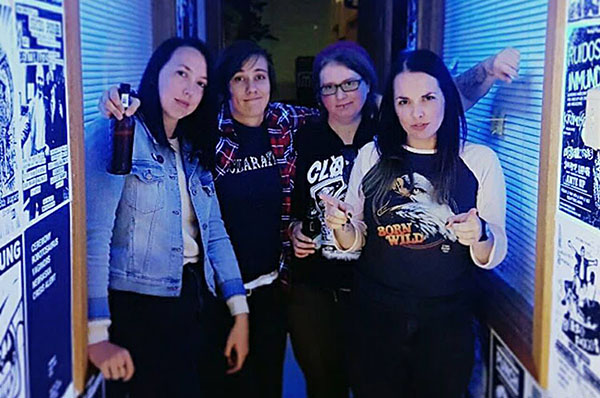 PEE Records have released a new EP for Adelaide's SHE'S THE BAND.
Since the release of their 2016 7″ EP 'It Comes To Break', SHE'S THE BAND have undergone a slight line up change and re-configured their sound. Whilst still delivering strong feminist punk-rock songs, they've emerged with a resilient hardcore edge to their new recording 'A Place Of Our Own'. This latest release is a united stance on their values and packs a punch both musically and lyrically.
'A Place Of Our Own' is available for download on the Pee Records Bandcamp site, Google Play and iTunes channel.
SHE'S THE BAND will launch 'A Place Of Our Own' with a huge hometown show on Saturday 22nd September at Exeter Hotel. Full line up and show details can be found below.