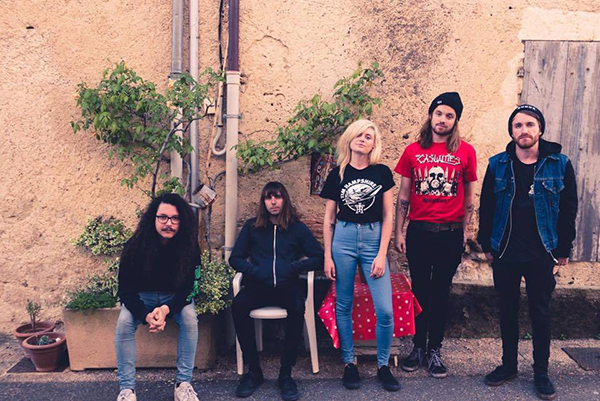 Clowns have released a video for a new track titled "I Shaved My Legs For You".
Ahead of their 'Freezing In The Sun' East Coast tour, Melbournian hellions CLOWNS drop one more distortion-drenched, fast and furious single titled 'I Shaved My Legs For You', which will be their final offering before heading into the studio to record their 4th full-length album. 'I Shaved My Legs For You' is at its heart, a love song. The kind of love that exists all around us in romances, workplaces, family homes and yet under our noses; taboo, forbidden and omnipresent. Coupled with it's frenetic performance based video clip (directed by Aidan McDonald at Walking Moustache and filmed behind a factory door as the song's chorus would suggest) the chances are high for this song to become a hit in the pit this summer during upcoming festival performances at Unify Gathering, Festival of The Sun and Shaka Fest.
In support of the release, Clowns will be hitting the road this spring and dragging their femme-shreik pals VOIID along for the ride to make your ears bleed and your boyfriend cry.
CLOWNS 'FREEZING IN THE SUN' AUSTRALIAN TOUR
with very special guests VOIID
Friday 21 September - Lansdowne, Sydney
Saturday 22 September - The Small Ballroom, Newcastle
Saturday 29 September - Solbar, Maroochydore
Sunday 30 September - The Foundry, Brisbane
Friday 5 October - Crown & Anchor, Adelaide
Saturday 6 October - The Corner, Melbourne
Saturday 24 November - Shaka Fest, Gold Coast
13 - 16 December, Festival of the Sun, Port Macquarie
11- 13 January - Unify Festival, Tarwin Lower
Tix to all shows are available from: https://damagedmusic.com.au/tickets/