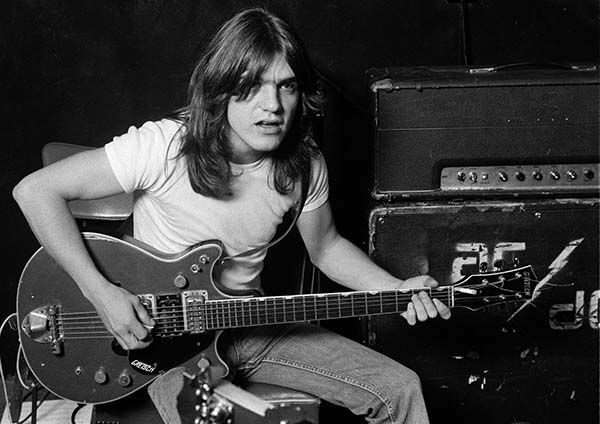 Terrible news to hear today that a national icon has passed away. ACDC rhythm guitarist and co-founder Malcolm Young has dided aged 64.
After a long battle with dementia, Malcolm died peacefully on Saturday with his family by his bedside, a statement said.
Malcolm is survived by his wife O'Linda and two children.
Malcolm's death comes less than a month after that of older brother and songwriting / producer extraordinaire and former member of the Easybeats, George Young aged 70.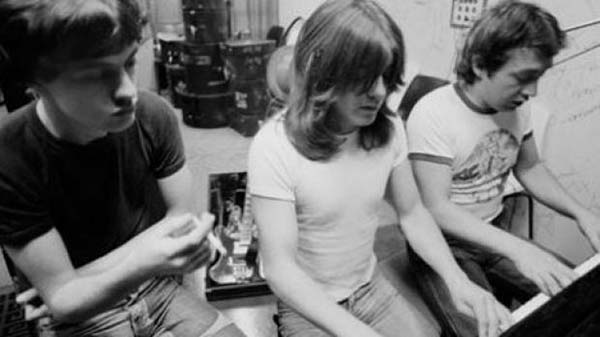 From the Young family:
"It is with deepest sorrow that we inform you of the death of Malcolm Young, beloved husband, father, grandfather and brother. Malcolm had been suffering from Dementia for several years and passed away peacefully with his family by his bedside."
Renowned for his musical prowess Malcolm was a songwriter, guitarist, performer, producer and visionary who inspired many. From the outset, he knew what he wanted to achieve and, along with his younger brother, took to the world stage giving their all at every show. Nothing less would do for their fans.
Malcolm is survived by his loving wife O'Linda, children Cara and Ross, son-in-law Josh, three grandchildren, sister and brother.
While thanking all for their overwhelming support and heartfelt condolences, the family ask that you respect their privacy during this time of heartbreak and grief.
For those wishing to send messages to the family please visit the Sydney Morning Herald Malcolm Young Memorial website which will be available next week.
The family have asked instead of flowers to send donations to The Salvation Army.
From ACDC:
Today it is with deep heartfelt sadness that AC/DC has to announce the passing of Malcolm Young.
Malcolm, along with Angus, was the founder and creator of AC/DC.
With enormous dedication and commitment he was the driving force behind the band.
As a guitarist, songwriter and visionary he was a perfectionist and a unique man.
He always stuck to his guns and did and said exactly what he wanted.
He took great pride in all that he endeavored.
His loyalty to the fans was unsurpassed.
As his brother it is hard to express in words what he has meant to me during my life, the bond we had was unique and very special.
He leaves behind an enormous legacy that will live on forever.
Malcolm, job well done.
Tributes have flowed in from all over the world...
From Eddie Van Halen:
It is a sad day in rock and roll. Malcolm Young was my friend and the heart and soul of AC/DC. I had some of the best times of my life with him on our 1984 European tour. He will be missed and my deepest condolences to his family, bandmates and friends.
From Dropkick Murphys:
We are deeply saddened to have heard the news of the passing of Malcolm Young from AC/DC. Malcolm was the heart and soul of AC/DC and as fine an example as any to rhythm guitarists everywhere. Rock In Peace, Malcolm. Hope we see you up there. Love Dropkick Murphys
From Scott Ian:
Malcolm had an intensely powerful, percussive and economic style of playing that made him the greatest rhythm guitarist of all time. His uncanny ability to wring only the necessary notes out of his Gretsch was what made AC/DC - his riffs, feel and tone the soul of that band. What he means to me is unquantifiable. I am a rhythm guitarist because of Malcolm Young, he lives with me always and I hope to honor the man and his legacy every time I play. And now I'm going to crank Riff Raff and play along. My condolences to his family and friends. Cheers and RIP Malcolm Young.
From Nikki SIx:
Heavy heart hearing of Malcolm Young's passing.Not only did he co- found one of the greatest bands in the world he co wrote the songs that inspired many of us to wanna be in a band.Condolences to his whole family,band mates and fans. RIP bad ass.
From Dave Mustaine:
I have to go...I am losing it that Malcolm is gone. I hate this...
Forever Malcolm Young! Give these classics a blast!