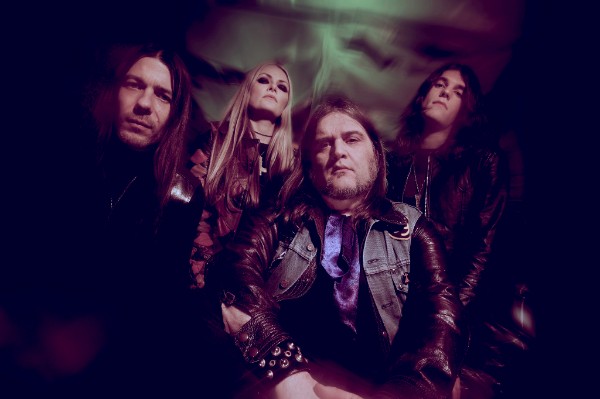 UK cult legends Electric Wizard have today shared their long-anticipated ninth studio album 'Wizard Bloody Wizard' via Spinefarm / Caroline Australia. In 43 brain-damaging minutes, the band delivers a varied, challenging, breath-taking new LP, from crushing blues stomp through savage Detroit sleaze-rock, paranoiac passages of droning drug rock, and creepy funereal proto-metal/acid-rock. This is heavy shit, baby!
Rising above convention and genre, Electric Wizard have constructed their own vision of classic heavy rock - a sound harking back to the dreaded days when 'heavy' meant Grand Funk and Black Sabbath, and 'rock' meant drugs, groupies and mountains of amplification. This is 21st Century Blues, dragged back from the grave. 'Wizard Bloody Wizard' is full of cranium-crushing bludgeon rock and, like the band's beloved vintage horror/exploitation movies, definitely not for those of a nervous disposition.

Even though the LP promises 'hymns to death, drugs, sex and violence', the overall vibe is a band that is revitalised and ready to kill. The sound is aggressive, stripped back and savage, as if the new line-up has main-lined a fresh level of attitude and ability.

"Y'know, a lot of bad shit has happened to us, but through it all there was the music," says Osborn, "We still dig loud heavy music, and the album is not really depressed or angry, it's arrogant and rebellious. I still believe in rock and roll, and I still believe in killing it onstage and mentally destroying an audience."
And the band sounds together - really together. The last three years of touring, writing and rehearsing have honed and moulded a new sound that truly distils the Electric Wizard brew.

"...Right away we knew this was it… the new direction we should go in," says Jus Oborn (guitar/vocals), "Real heavy music… really basic heavy rock, blues-based but brutal. I think a lot of modern heavy music has disappeared up its own arse… it's too pretentious and technical. We wanted to get back to that primal sound… over-amplified Blues… Hendrix, Blue Cheer, Zeppelin. They took that music then turned it up… so we thought, let's do the Blues in our style. Heavy, heavy super fuckin' Blues, total snail-paced funeral boogie for this 21st century hell. I guess it's meant to be hopeless, but it's also defiant and unbroken."

The LP's stunning all-analogue recording has been produced by Jus Oborn and Liz Buckingham (guitars) in their own 'Satyr IX Recording Studio'.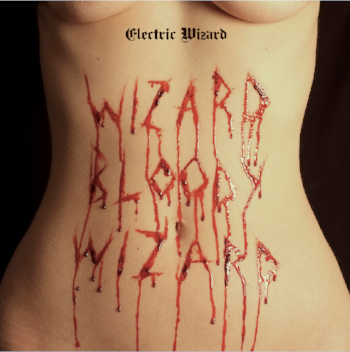 'Wizard Bloody Wizard' Tracklisting:
1. See You In Hell
2. Necromania
3. Hear The Sirens Scream
4. The Reaper
5. Wicked Caresses
6. Mourning Of The Magicians