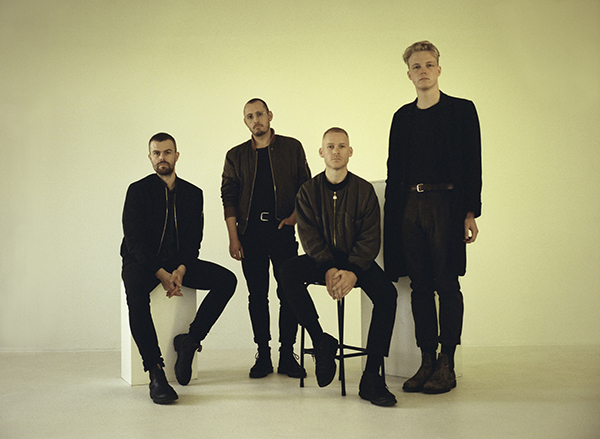 With a week until the release of their new album, Gold Class have released new track/video 'Get Yours'. 'Get Yours' is yet another stirring and urgent single to come from the new album Drum – out via Barely Dressed Records / Remote Control Records on August 18, 2017.
'Get Yours' has been described by the band as the centerpiece of Drum. "It was the first of the songs we wrote for the album" said singer Adam Curley, "It's a 'fuck you' song, I guess – I was starting to circle around the idea of claiming yourself and celebrating your own resilience even when you feel powerless and vulnerable. That's what I wanted a lot of the album to say".
The video, directed by Defero Productions, was filmed at the band's sold out Corner Hotel show last month. It perfectly showcases the dynamism of Gold Class' live show. Indeed the wondrous force of the band's performances served as both sonic and thematic inspiration for the album.
"I wanted Drum to bridge the gap between being onstage making this loud, rhythmic music and just being a person in the world," says Curley. "In life things are funny, you have crushes on people, things are stupid, you stay out all night. But you're also part of what's going on in the world and you have your own big struggles. I wanted to try to piece that all together."
Gold Class have just come off a tour of Australia and New Zealand, selling out shows in Sydney and Melbourne. For the second time this year, the band will now be heading over to Europe and the UK to tour the new album. But first, you can catch them at the following Australian festivals...
Gold Class Tour Dates
Sat 19th Aug - Volumes Festival, Sydney
Sat 26th Aug - Darwin Festival, Darwin
Sun 27th Aug - Against The Grain Festival, Brisbane
Drum will be released next Friday – the 18th of August. You can pre-order it here.
Watch Gold Class - 'Get Yours' below...