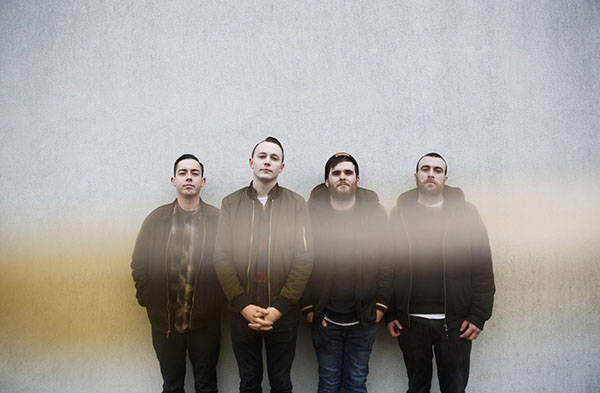 Toronto Canada's The Flatliners are debuting a new music video for "Indoors" today. The video takes place at a local karaoke night, where the patrons are only interested in singing 'Indoors'. Those participants are ready to fight to keep 'Indoors' playing all night long.
Frontman Chris Cresswell says, "'Indoors' comes from a place of deep winter isolation and serious reflection - with the help of some burning paper and that familiar smell. Nights like that, that can really help take you to where you want to be once the snow melts."
He adds, "So now that it's summertime when you're out with your friends burning the candle at both ends, enjoy it, cause the snow's gonna fall before you know it. This one's for all those karaoke kings and queens out there, singing along like no one's watching."
Still comprised of the four original steadfast members, The Flatliners continue to build on the enduring connection that brought them together 15 years ago. A testament to perseverance and dedication, The Flatliners have logged countless miles on the road and amassed a dedicated legion of fans since the band's inception. The Nerves EP (out 2016 via Dine Alone) and Inviting Light signify a new chapter for the group who continue to hold fast to the DIY punk-rock ethos that has been at their core since the beginning.
The band kicks off a west coast tour with The Smith Street Band, leading up to their appearance at It's Not Dead Festival later this month in San Bernardino, CA. They are also set to make appearances at Riot Fest and The Fest 16 this fall.