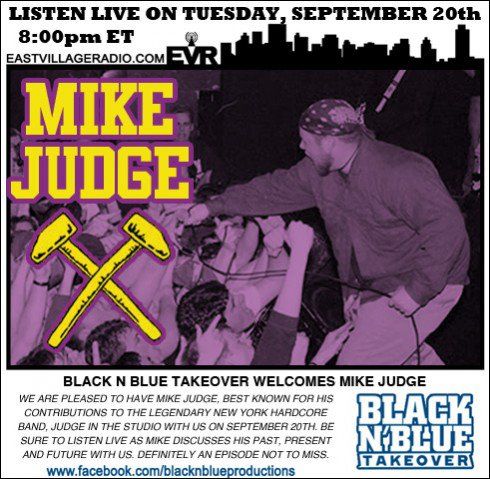 East Village Radio has an amazing guest on their radio show tomorrow, in that of the one and only MIKE fucking JUDGE! The man, the myth, the legend will hopefully reveal all that has been happening in his life of late. Where he went, what it meant and is he really a bikie? Is he still edge or did he give it up, is he still fed up? Does he need to be held back? Well you get the picture..
You may remember we mentioned he recently released some unheard OLD SMOKE songs so perhaps he feels like playing music again. Fuck! A JUDGE reunion, imagine that? Anyway all shall hopefully be revealed on the Black N Blue radio show.
If you can't be bothered working out the time zones to listen in, fortunately for you East Village Radio does restream their shows which you can check out over here.
In other JUDGE related news the set list below recently surfaced on the DOUBLE CROSS site. Pretty much a perfect set of JUDGE songs you'd want to hear live..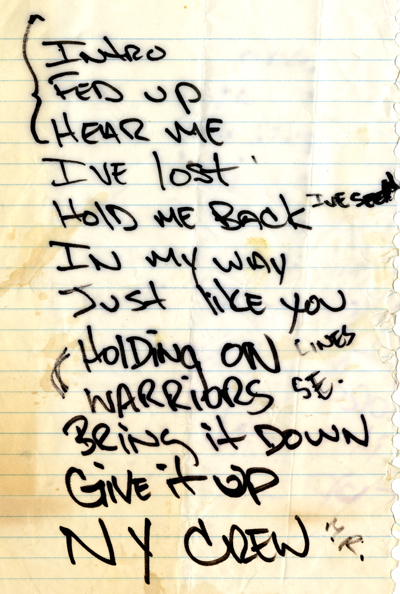 While we are on the subject of one of my favourite bands. How I wish this doco would get finished already.
"This is a rough cut of a short documentary that Porcell, Sam Siegler I were doing together. This is not final. The audio is NOT mixed and the graphics were never finalized. Unfortunately I had a hard drive crash and lost all the elements which stopped us from wrapping this project up and making it complete. This version is close to final and all I had left over. I hate showing incomplete work so please don't JUDGE it too harshly (pun intended), I just want to show what it was going to be to anyone that may have heard about this and wondered why it never came out while also find a bit of closure in it for myself."