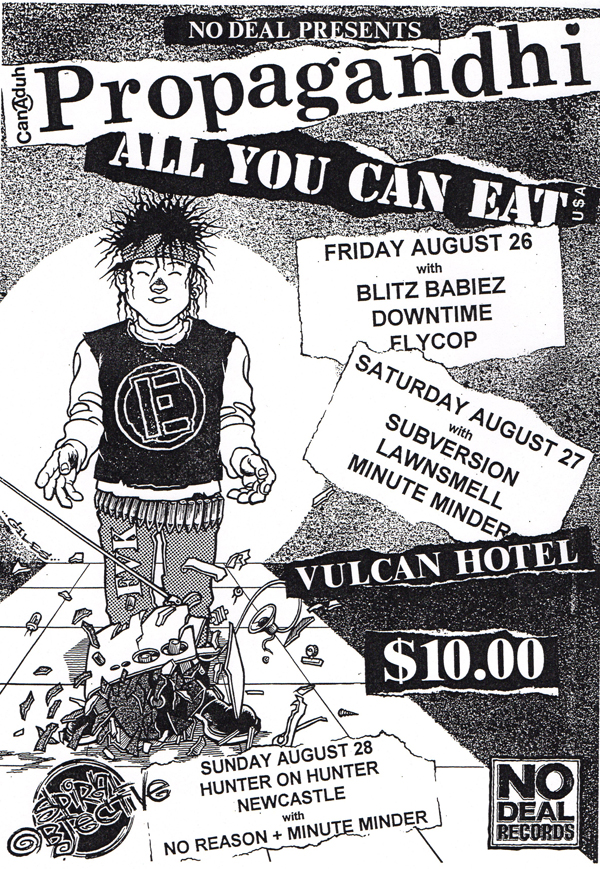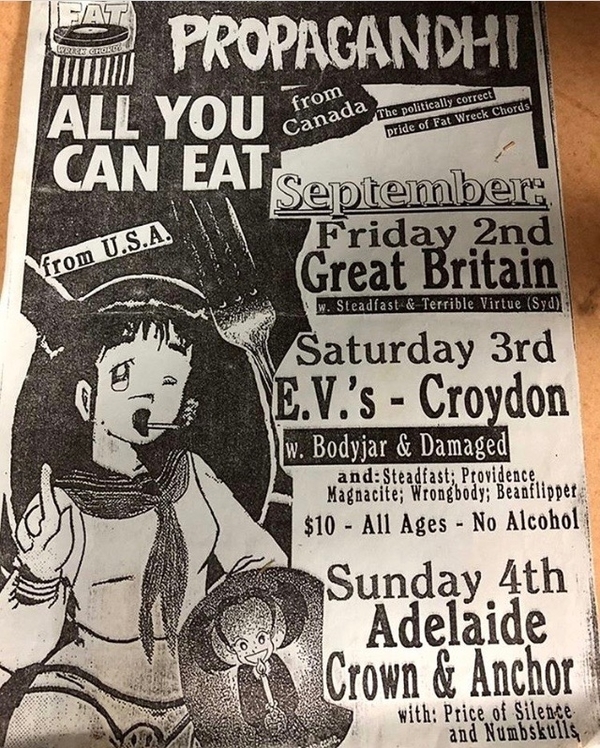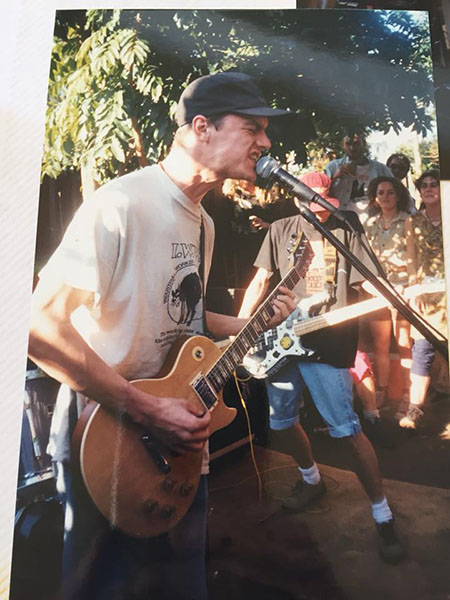 The April 1997 tour by Canadian band Propagandhi, was in fact the second visit with the first occuring back in 1994 (see above), following the breakthrough success of their debut "How To Clean Everything". This time around the band were promoting new album "Less Talk, More Rock" released in 1996 through Fat Wreck Chords. (Record nerd fact: the colored vinyl pressing is limited to 666 root-beer colored albums.)
The tour was again handled by Sean No Deal (that's his backyard in the pic above) and Greg from Spiral Objective so the show lineups were very balanced with both local punk and hardcore bands. The first tour in 1994 was originally delayed and rescheduled due to visa complications, but this time around everything seemed to run smoothly.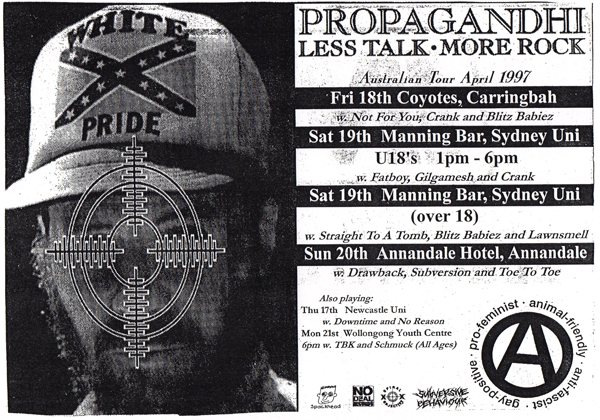 Propagandhi were quite the fans of visiting Australia and on both of these 90s tours the band would spend close to a month in the country playing as many shows as possible along the way. If you look at the run of shows on the flyer above, you'll notice that Propagandhi really milked the shit out of the Wollongong, Sydney and Newcastle region over a 5 day period. It was a similar situation in Melbourne and Brisbane too. But back then it was possible to financially run a tour this way, as there wasn't the oversaturation of international tours that we have nowadays. Propagandhi were definitely the only international punk band in the country in April of 1997, a thought that may seem unheard of in 2014.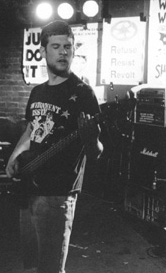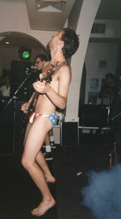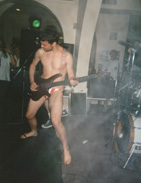 Word had spread somehow that John K Samson had left the band and taking his place on this tour would be Todd Kowalski of I-Spy fame. Given both bands had released a split together, most fans were familiar with Todd, although he had a very different vocal approach to John. At this point in time I-Spy were still technically a band and Todd was just a fill in for the tour. Though no one probably realised it then, this also marked the change and direction of Propagandhi's lyrical content and sound as they moved away from the more melodic poppy songs of Samson in favour of the more flat out I-Spy approach of Todd. On the subsequent albums that followed "Less Talk, More Rock", I still find myself drawn to the songs that Todd sings, holding on to that last little reminder of how awesome I-Spy were. (Local Band Fact: When Conation first started as a band, I-Spy were their biggest influence, almost to the point of mirroring their sound.)
(I found the photos of Todd above playing in Brisbane and Melbourne through a google search. No idea who took them. Same goes for the other photos below of Chris and Jord.)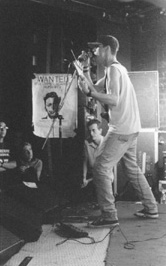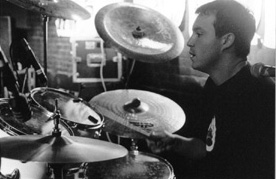 Below is a video of their full set from the Coyotes show on Friday the 18th of April in 1997. Keep in mind this is probably the height of pop punk's popularity in Australia with bands on labels like Epitaph, Fat Wreck and Burning Heart on the radar of many a surfer / skater etc. from video soundtracks and the commercialisation of bands like Green Day and the Offspring on the radio. You'll notice during the video a few times Chris Hannah will stop to explain a song theme or discuss a social or environmental issue only to be met with a bonehead reception from the crowd. The one jackass who keeps yelling "play a song not on an album" still irritates me some 17 years on.
For some unknown reason Coyotes were doing late shows in 1997, whereby one of the opening bands would play after the headline act. On this night it was local band, Not For You who included covers of Judge and Youth of Today in their set, that were acknowledged by Todd Kowalski afterwards. Needless to say they were stoked.
If you watch right til the very end, you'll see a very young, tattoo-free Dogsy at the beginning of his dick trick career. Sydney heads will definitely recognise him.
**** Robbie from Spackhead Touring got in touch with us after reading the above article and had this to add:
I was the promoter (Spackhead) along with Sean and Greg. After the immigration debacle from the first tour and spending hours at the Dept of Immigration, they didn't want to do that stuff again, so I handled it.
It was a great tour indeed. Ian (Cookie - mixer - who became known as Duckarse from that tour) and I drove them around the country and had a blast.
The colour pictures of Todd (from the Brisbane gig) you used are from my Facebook album of the tour and I think the others (Black and White) are probably Peter Hyde, from The Corner in Melb.
Thats me in front of Chris' groin in the b+w pic. The security actually stood back and let the band and me handle security at the gig!!
After the 1994 tour, I also did No Use For A Name (1995) and No Fun At All/Millencolin (1996).
I had hoped to start a business doing a couple of tours a year, but the market got flooded and as I had no money (being on the dole), I couldnt really compete.
But the experience of doing DIY tours and hanging out with Propagandhi fired me up to run for federal parliament as an Independent.
Of course I came last.