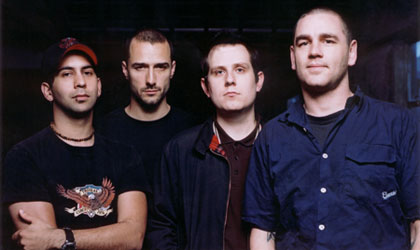 CasaDelDisco Records will be celebrating their 10 Year anniversary on Friday July 20th at the Tote with a reformation by the mighty Sommerset, who will be flying across the ditch to celebrate the occasion. Also playing is a reformed Blueline Medic performance with further hints about an upcoming Saturday night show too.
"Book your airfare's, bus tickets or start walking as New Zealand's favourite punk rock sons, SOMMERSET are playing Melbourne ONLY for our party weekend!

Joining Sommerset will be Melbourne's much loved intellectual heart breakers BLUELINE MEDIC who are also graciously coming back together for the Friday night show.

Although in semi-show-retirement while they write their second album, HARMONY agreed to play one more show of 2012! This won't be Tom's last show as some other band of his might play at our party on the Saturday night.

Instrumental magicians MARGINS will begin the proceedings.

Who know's what could happen on Saturday 21st July!"
More info over here. Tickets available over here.