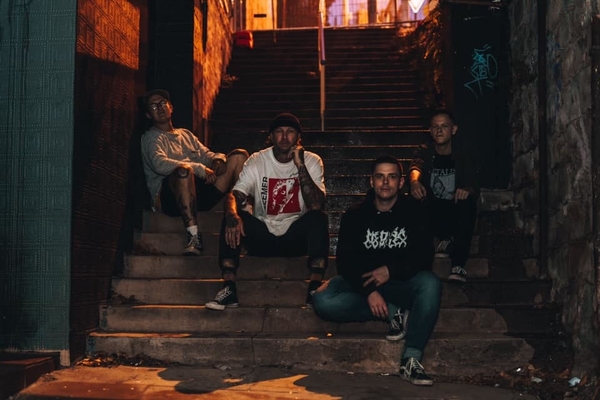 RAGE from the Newcastle / Central Coast will team up with HISTAMINE for a run of QLD shows in May.
Slamin' hardcore-punk 5-piece from the Central Coast, RAGE will return to QLD for two shows this May.
Playing songs off their recently released "I Will Not Give In" EP along with old favourites, they will be joined by the vicious hardcore rampage that is Sydney's Histamine.
ICYMI: This weekend's shows in Brisbane and Gold Coast for R A G E & Histamine have been rescheduled for next month due to COVID-19 restrictions currently in place for Queensland.
Already purchased tickets are valid for the new dates.
Friday 14 May: Vinnies Dive, Southport GOLD COAST
Rage (NSW) & Histamine (NSW) with Entrapment, Cold Blood & Blindside
Saturday 15 May: Unite - Common House, Fortitude Valley BRISBANE
Rage (NSW) & Histamine (NSW) with Infinite Christmas, Toy and Til Ya Dead ALL AGES
"I WILL NOT GIVE IN" by RAGE available now via Resist Records Officials
SELF-TITLED 7" by HISTAMINE available now via Last Ride Records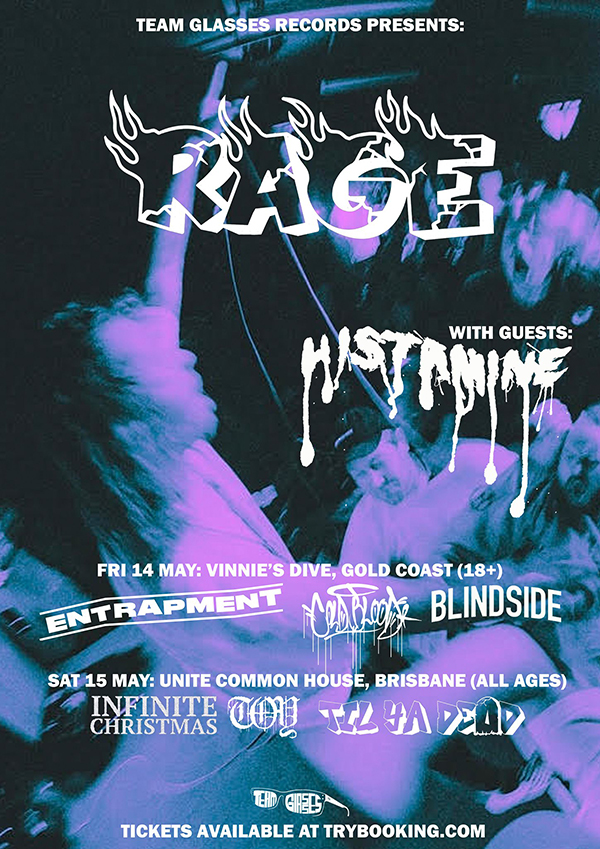 Check out a video for the track "Won't Change" below.