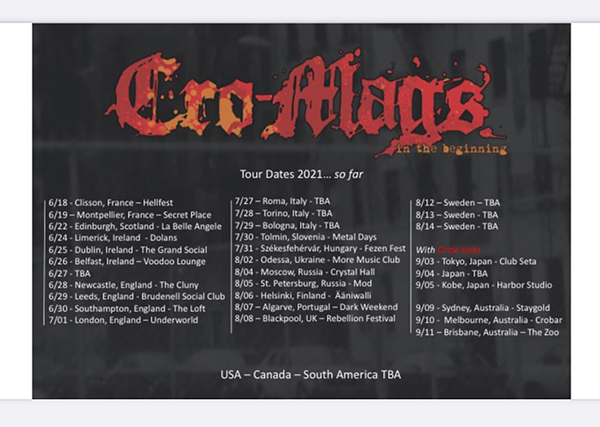 In 2020, CRO-MAGS released their first album in twenty years with, In The Beginning. To close out this year of international turmoil and disease, the band released the 6-song EP, 2020.
Now in 2021 Harley Flanagan has announced plans for the band to hit the road with three dates in Australia in September.
Sept 9 at Crowbar in Sydney
Sept 10 at Stay Gold in melbourne
Sept 11 at The Zoo in Brisbane.