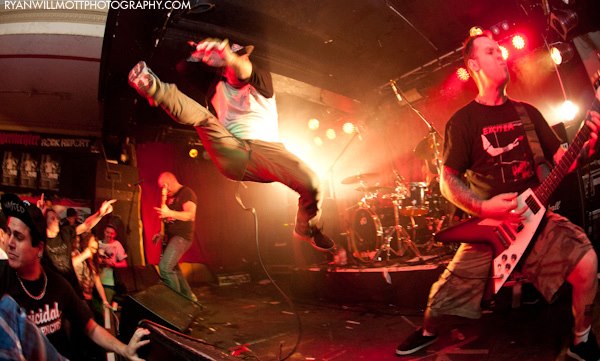 MINDSNARE will be heading back to Adelaide for the first time in years as a part of A DAY OF CLARITY, now in it's fourth year.
Also on the bill on Saturday June 23 are Frenzal Rhomb, High Tension, Hightime, Mere Women, Level and stacks more.
A Day Of Clarity is a free music festival in the East End of the Adelaide CBD consisting of 32 bands on 8 stages spread over five venues, Union Street | Crown and Anchor | Exeter Hotel | Chateau Apollo | Roxie's.
Adelaide you owe Footy big time for pulling this off, BIG FUCKING TIME, don't fuck it up now, it's free for fuck's sake!
A DAY OF CLARITY 2018 FESTIVAL FULL LINE UP:
Frenzal Rhomb
The Hard Aches
Tropical Fuck Storm (TFS Records)
Mindsnare
High Tension
Mere Women
Hightime
Pagan
Hanny J
Hindsight
Sleep Talk
Siamese
Young Offenders
She's The Band
Bec Stevens
Paradise Club
Juliette Seizure & the Tremor-Dolls
Level
Spiteward
All In
True Holiday
Hot Mess
Insomnicide
Pemberton
Colourblind
Madura Green
Faraday Waves
Aidan 'Jazzy' Jones
Sour Trout
Todd Fogarty
Lachy Bruce
Lily Upton
+ Afterparty & DJs