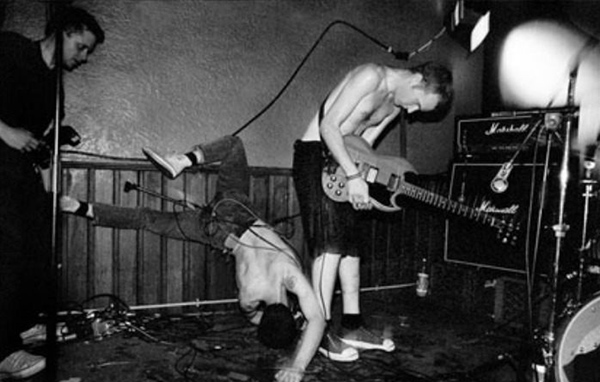 Guy Picciotto, co-frontman and guitarist for FUGAZI will be heading to Australia for some Q&A and documentary screenings of "Instrument" as a part of Vivid Festival at Sydney Opera House on May 25 & 26 and in Melbourne on May 24.
For his first Australian appearance since playing here in 1991, the influential co-frontman and guitarist for DIY hardcore heroes Fugazi presents a screening of the band's definitive documentary Instrument, followed by an in-conversation in the intimate surrounds of the Utzon Room.
Officially on hiatus since 2003, the Washington D.C. quartet revolutionised the music industry by shunning it altogether—keeping ticket prices under $10, all ages shows, no merchandise and no middle men. Forging a furious sound with elements of punk rock, dub, reggae and experimental music, the band's six album stretch is lovingly captured on tape. From their unique chemistry in the studio to history-making performances and the inspired politics that fired up a nation, see the Fugazi story in full glory and hear it straight from one of the most unique voices in independent music today.
Tickets for all shows on sale Friday March 23rd.
Thursday 24th May 2018
Melbourne, Thornbury Theatre
Tickets thornburytheatre.com
Friday 25th & Saturday 26th May 2018
Sydney, Vivid Live at Sydney Opera House, Utzon Room
Tickets sydneyoperahouse.com