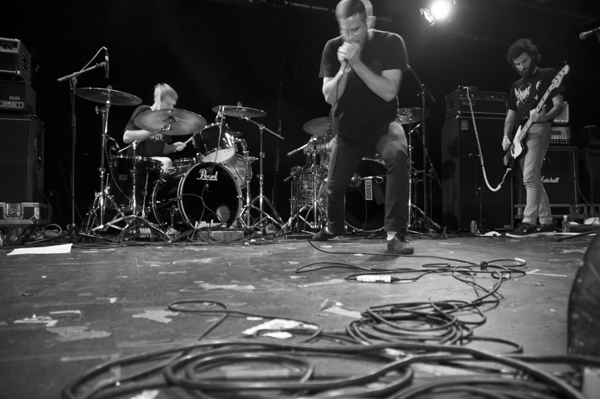 SHACKLES will headline the 2018 occurence of Grudgefest, which is being held in Sydney fthis year for the first time ever.
Grudge! are a hard hitting Melbourne grindcore/hardcore unit renowned for their intense live shows and original sound. They have played shows regularly in both Melbourne and country Victoria for the past 4 years .
Front man Frank Grudge is the driving force behind the band and founder of Grudgefest. In conjunction with Goodtimes Records they have been super busy collaborating to put together this year's event.
Now in its third year and for the first time ever, the acclaimed hard and fast fest will be held in Sydney.
Previous years have featured notable artists such as;
Christ Crusher, Meth Leppard, Disparo!, Facegrinder, Dead Root, Drive Time Commute, Headless & Black Jesus, plus many many more.
In March 2018 Grudge! embark on their first East Coast tour with tour partners and old bed friends Disparo! and Uncle Geezer. The tour which kicks off on home soil in Melbourne, heads to Brisbane, Newcastle and finishes up at the Valve bar Sydney for Grudgefest'18
This year's lineup features a number of local and interstate bands including;
Shackles, Dark Horse, Blight Worms (ACT) and split partners Povarotti (QLD) just to name a few.