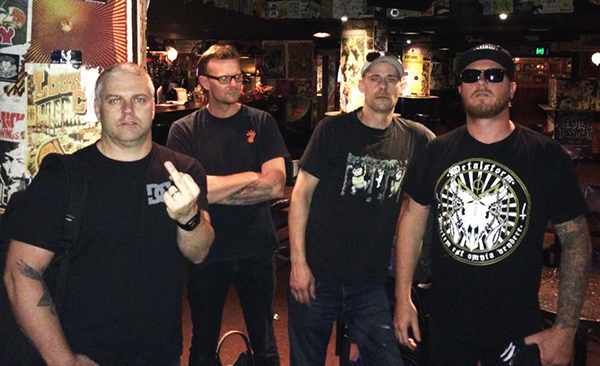 Brewtality Festival returns once again, bigger and better than ever!
The annual festival is held between two of Melbourne's most iconic music venues, The Tote and The Bendigo Hotel, Collingwood. Brewtality features some of the best metal and rock bands from around the country.
34 BANDS, 3 STAGES, 2 VENUES, ONE MASSIVE DAY!
Saturday 5 August, 2017.
LINEUP:
Blood Duster
Buffalo Revisited (NSW)
In:Extremis (SA) – LAUNCH
Vicious Circle
The Ruiner
Battletruk (WA) – FINAL SHOW EVER
Seedy Jeezus
Hadal Maw
Hobo Magic (QLD)
Damage Zone (NSW) - with guests from Massappeal, Hellmenn
Blunt Shovel
Join The Amish
Coffin Wolf
Bloodnut (NZ)
Cosmic Kahuna
The Archaic Revival
Stabbitha and the Knifey Wifeys (SA)
Malcura
Smoke Witch - LAUNCH
SUNDR
Dead Root
New Trends (NSW)
Dawn (NSW)
Silverlight Shadows – LAUNCH
Nothing
DUNƎEATER
Scaphis – LAUNCH
The Quarters
Bench Press
Rathead
MONARCHUS – LAUNCH
+ more to be announced
TICKETS: www.deserthighways.bigcartel.com