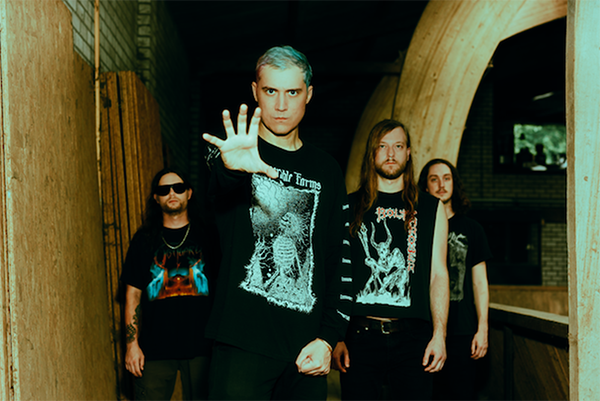 FUMING MOUTH is back! After years of uncertainty and dire circumstances, the revered and critically praised New England death metal perpetrators have overcome overwhelming obstacles to return this fall for the long-awaited release of their second, full-length album, Last Day of Sun, that's due out November 3rd from Nuclear Blast.
Following a devastating diagnosis of leukemia in late 2021, vocalist/guitarist Mark Whelan spent nearly a year battling cancer through chemotherapy and a bone marrow transplant, and emerged in remission in 2022. Now cancer free, the beloved frontman returns rejuvenated with renewed determination, perspective and creativity in a new lease on life and the band's most crucial and ferocious record yet.
Commenting on the incoming record, Whelan says:
"What started as a fictional concept album became incredibly real. I was facing certain death, but as I kept writing the album it's theme became clear. You could die tomorrow. Seize the day."
FUMING MOUTH has revealed the record's first single, 'The Silence Beyond Life,' and coinciding video.
Adding about the song, Whelan states:
"'The Silence Beyond Life' is our most melodic and heaviest song to date drawing influence from God Macabre, Gorement, and other melodic Swedish death metal acts of the time like Therion and Cemetary. It's a song about trying to live while longing to die and overcoming that."