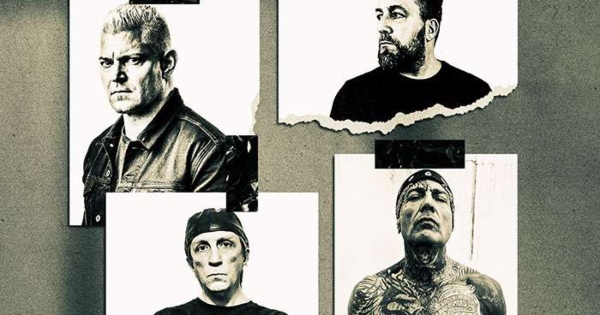 Celebrating their 35th anniversary as a band, Brooklyn, NY hardcore metal legends Biohazard have returned, reuniting their original lineup of guitarist/vocalist Billy Gradziadei, guitarist Bobby Hambel, drummer Danny Schuler, and bassist/vocalist Evan Seinfeld.
The first wave of confirmed dates for the seminal outfit includes multiple international festivals in the summer of 2023, as well as select appearances in America. See the current dates below, with more announcements coming soon.
In addition to touring, Biohazard has a 35th anniversary documentary in the works containing previously unreleased footage spanning four decades. They also plan on returning to the studio to record new material in early 2023.
Billy Graziade shared:
Over the years, we made some great music together and had so many incredible shows on some pretty amazing tours. After spending so much time and focus on Powerflo and my solo project BillyBio, things just fell in place at the right time and I decided it was the time to recapture that energy and go kick ass again with the original lineup of Biohazard with Danny, Bobby, and Evan!
Bobby Hambel shared:
I'm honored to perform with the band again. I can't wait to get onstage with the guys and do what we do! I'm looking forward to traveling and playing live - see you out there!
And Evan Seinfeld added:
It's been ten years since we all played together, and I'm in a huge place of gratitude for the opportunity to get back to the roots of Biohazard and not only reconnect with the other guys, but also the fans. We've been through decades of madness, and it feels like the fantastic four are back together.