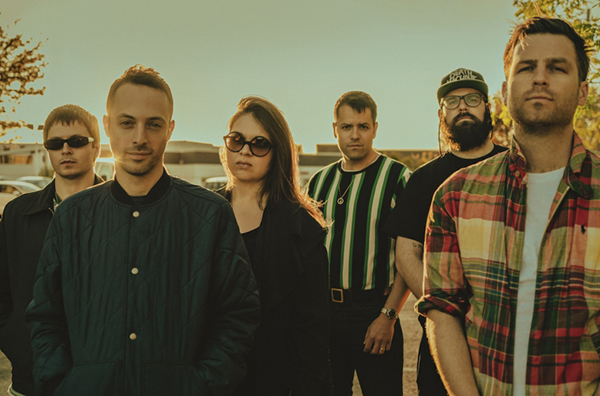 Matador Records has announced the release of a FUCKED UP nine track rarities compilation from "David Comes To Life".
From the label...
Next month, Matador will honor the 10th anniversary of Fucked Up's early '10s masterwork David Comes to Life with a limited-edition lightbulb-yellow 2xLP reissue.
That album –which clocks in at 78-minutes –may be as heavy a dose of genre-bursting progressive-psychedelic-hardcore punk brilliance as anybody can comfortably ingest at once.
But if we're somehow underestimating you, there's more. On March 25th, Fucked Up will release Do All Words Can Do, a nine-track compilation gathering David era-appropriate rarities and B-sides, all of which were previously available only on 7".
Do All Words Can Do Tracklist
1. Queen of Hearts (Demo)
2. What Would You Do
3. Do All Words Can Do
4. Into the Light
5. Byrdesdale Garden City
6. What They Didn't Know
7. The Truest Road
8. Remember Me
9. Octavio Made the Bomb