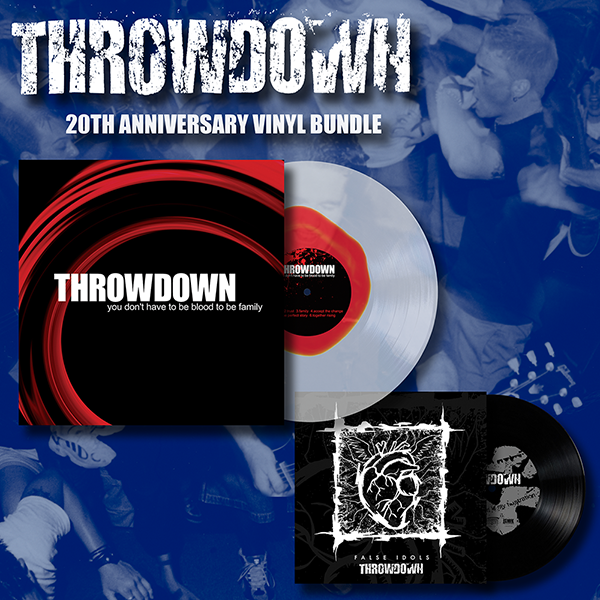 To celebrate the 20th anniversary of its release, Indecision Records is repressing THROWDOWN'S "You Dont Have To Be Blood To Be Family".
Also released as a bonus 7 inch is the track "False Idols".
From the label...
Available for the first time since it's original release in 2001. This 20th anniversary "Blood Drop" vinyl pressing is limited to only 500 copies. All vinyl orders will come with an immediate digital download of the album as well.
This is the record. If you were to own one thing from this band, make sure that this record is it.