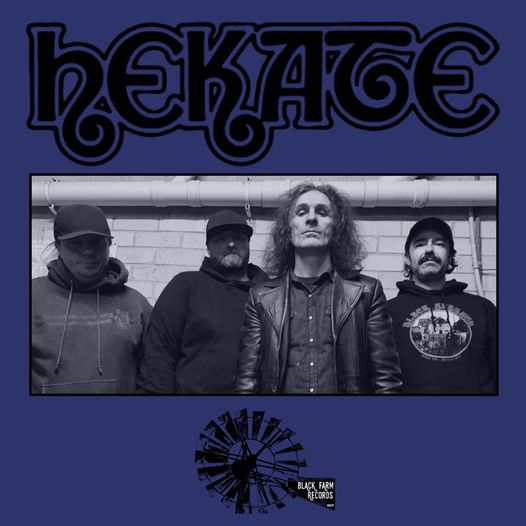 Sydney / Canberra band HEKATE have joined Black Farm Records for the release of their debut LP "Sermons of The Black Owl".
From Black Farm Records...
We're super excited to welcome Hekate to our ever growing selection of some of the finest seeds in the Heavy scene.
Riff-driven heavy Blues all the way !
"Sermons of The Black Owl", the debut album, will be out later this year, through your favorite Farm, on vinyl.
If you're familiar with Witchskull, you'll easily recognize the inimitable style of Marcus who handles the vocals and guitar.
Please check the band and give them the support and love they deserve: https://hekate.bandcamp.com/music
Until then, please stay safe, stay strong and keep on Rockin'!
From Hekate...
We are excited to announce we have signed to BLACK FARM Records for a vinyl release of our debut album 'Sermons of the Black Owl' in 2021. The album was recorded last year at Def Wolf Studios and was mixed and mastered by Goatsound. Two vinyl variants will be pressed with pre-orders being available soon. Big thanks to Thomas at Black Farm for his enthusiasm and for backing us with this release.