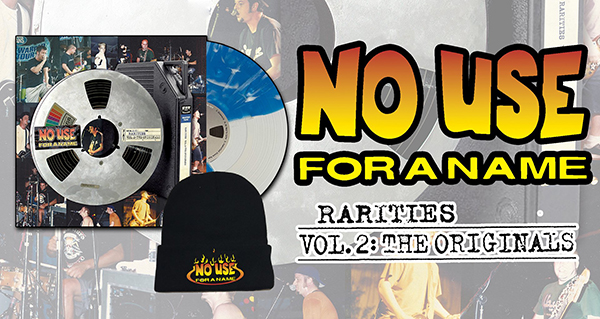 Fat Wreck Chords has announced the release of the second compilation of NO USE FOR A NAME rarities.
From FAT...
Some of the more astute No Use For a Name fans among you have probably been wondering exactly when the second installment of the Rarities series would be released.
Well, wonder no more. After three years of scouring every NUFAN recording we could get our hands on, Rarities Vol. 2 – The Originals, is finally ready to roll.
The album drops on February 12th, and features 15 tracks, comprised of rarities and previously unreleased demos. Finally!
Track Listing
1. Sidewalk
2. No Way to Live
3. Justified Black Eye
4. History Defeats
5. Stunt Double
6. Let Me Down
7. Sara Fisher
8. Coming Too Close
9. Any Number Can Play
10. Dumb Reminders
11. Friends of the Enemy
12. International You Day
13. Nailed Shut
14. Pre-Medicated Murder
15. Solitaire