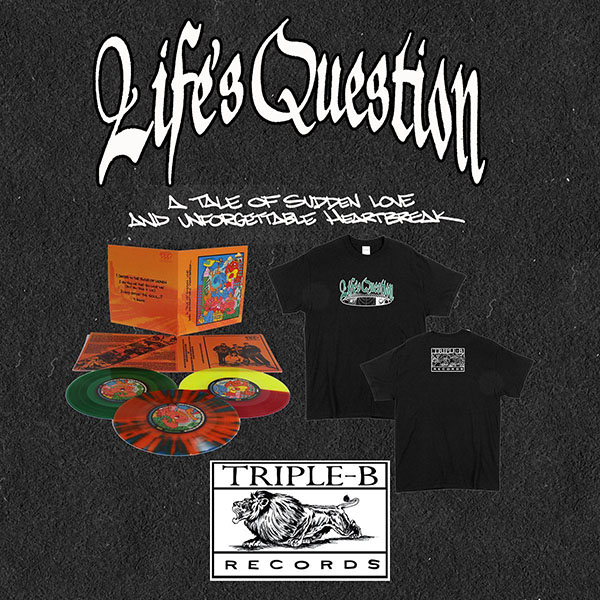 Triple B Records have released a 7 inch vinyl pressing of LIFE'S QUESTION "A Tale of Sudden Love & Unforgettable Heartbreak".
This 7" is the vinyl pressing of the "A Tale Of Sudden Love..." cassette that was originally released on New Morality Records and most recently on 12" by Trip Machine Laboratories.
While reminiscent of '90s NYHC, Chicago, IL's Life's Question finely balances elements of heavy breaks, shredding solos, and fast parts that are all their own.
For fans of Crown Of Thornz, Leeway, and Cro-Mags. 7" includes digital download. Triple-B Records.