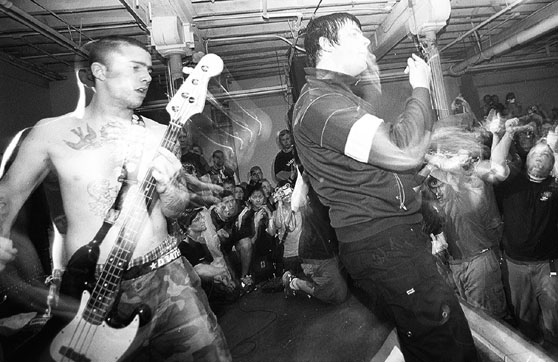 Bridge Nine have released a live recording of American Nightmare from 2000.
Performed live by American Nightmare (Wes, Tim, Masek, Standhard & Brandon) at CBGB on December 10th, 2000.
Recorded for $25 off the soundboard by Lucas Gonzalez and mastered by Will Killingsworth.
The show line-up was Tear It Up, American Nightmare, Reach The Sky, Bane & Mouthpiece, and was booked by Rich Hall / 1000 Knives.