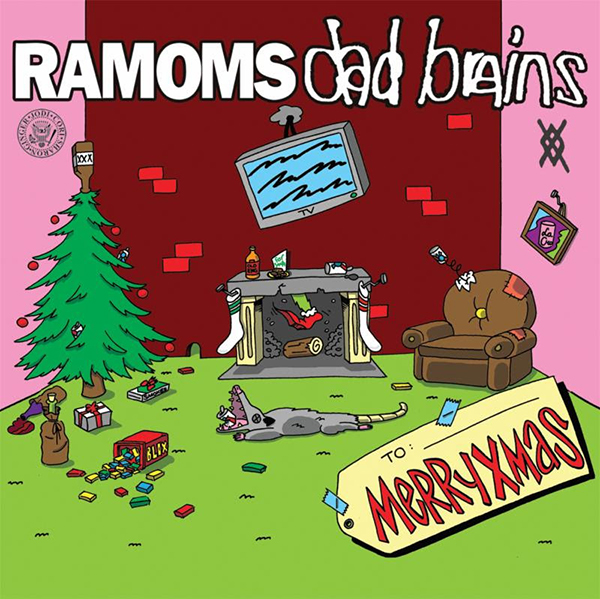 Pirates Press Records has announced a split 7 inch release between RAMOMS and DAD BRAINS due out December 14th.
From the label...
If you are a punk parent, this is a 'must have' this holiday season.
Pairing these two exciting bands was an absolute no brainer. This incredible X-Mas present offers up four tracks of awesome! Three originals and a perfectly fitting RAMONES cover.
Buy one for yourself. Buy one for your partner. Buy one for anyone else you know who has done the Lego 'walk of fire' or pulled their hair out over the madness that ensues around little punk munchkins.
All cool parents deserve one of these in their stocking!!
TRACK LISTING:
1. It's Christmas Time (Dad Brains)
2. Grinch (Dad Brains)
3. Lego Blocks (Ramoms)
4. Merry Christmas (I Don't Want To Fight Tonight) [Ramoms]