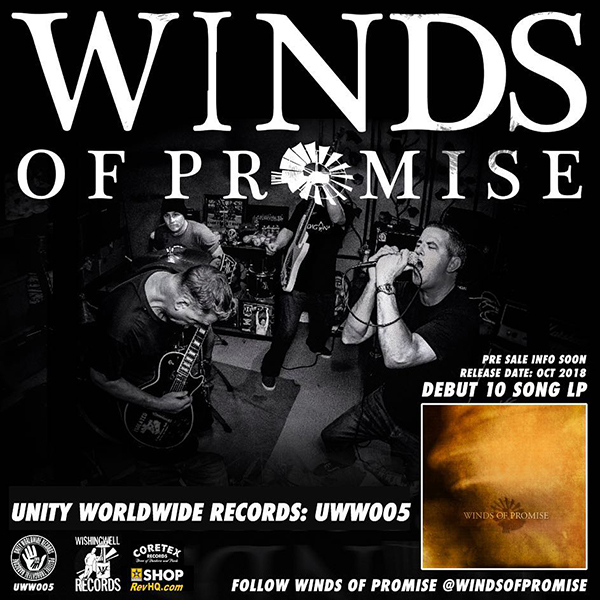 WINDS OF PROMISE have debuted the track "Grab A Little, Take A Lot" off their 10 song selftitled LP released by Unity Worldwide / WishingWell Records.
The band features singer Joe Nelson (Ignite, Triggerman, The Killing Flame), drummer Pat Longrie (Uniform Choice, Unity), bassist Mike Kenyon, and guitarist Joe D. Foster (Unity, Ignite, Speak 714, LastLight).
You can find out more about Joe Foster in our interview over here.