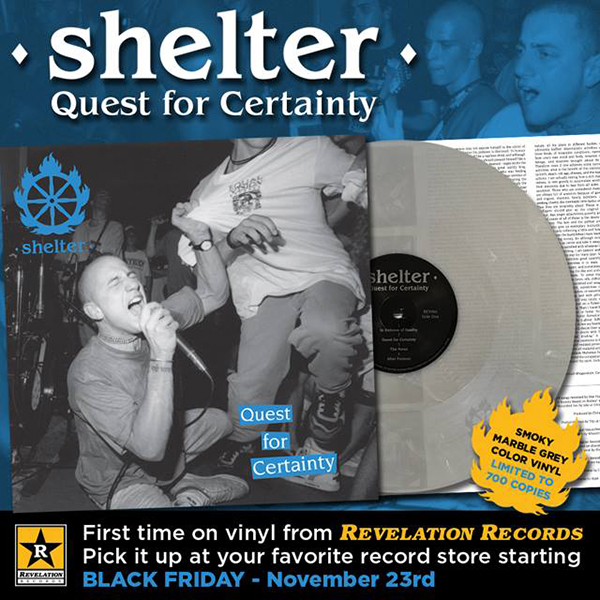 Revelation Records has announced a repress of the SHELTER "Quest For Certainty" LP for Black Friday.
The release was originally pressed by Equal Vision in 1992 and this is the first time Revelation have repressed the album on vinyl.
From the label...
Unavailable for years "Quest For Certainty" is considered by many to be the best Shelter record ever. It is without a doubt one of the main reasons why Shelter has been so influential in both rock and hardcore over the years.
Tracklist:
1. In Defense Of Reality
2. Quest for Certainty
3. The News
4. After Forever
5. Freewill
6. Saranagati
7. A Society Based on Bodies (Live)
8. Death and Dying (Live)