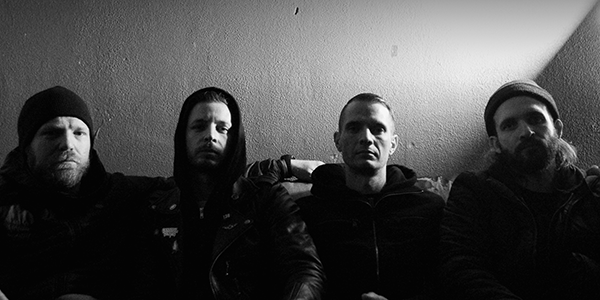 Cult Leader's second full length 'A Patient Man' will be released through Deathwish Inc on November 9th.
"A Patient Man" was recorded and engineered by Kurt Ballou at God City Studios (Converge, Nails, High On Fire).
From the first hits of opener "I Am Healed" Cult Leader take listeners on a sonic rollercoaster ride. Much of the album follows this blueprint. Songs like "Curse of Satisfaction", "Craft of Mourning", and "Share My Pain" are driven by a weave work of unorthodox metallic riffing and fueled by hyper-aggressive percussion. While the technical proficiency is impressive, it's in their use of dynamics where they truly shine.
The album contains four beautifully brooding epics; "To: Achlys", "A World of Joy", title track "A Patient Man", and "The Broken Right Hand of God". Each one of them carries a maturation and sense of melody that few "extreme" bands have within their arsenal. Proving that aggressive music still has much to offer the world in terms of originality, creativity, and emotion.
Track Listing:
01. I Am Healed
02. Curse of Satisfaction
03. Isolation in the Land of Milk and Honey
04. To: Achlys
05. A World Of Joy
06. Craft of Mourning
07. Share My Pain
08. Aurum Reclusa
09. A Patient Man
10. The Broken Right Hand of God