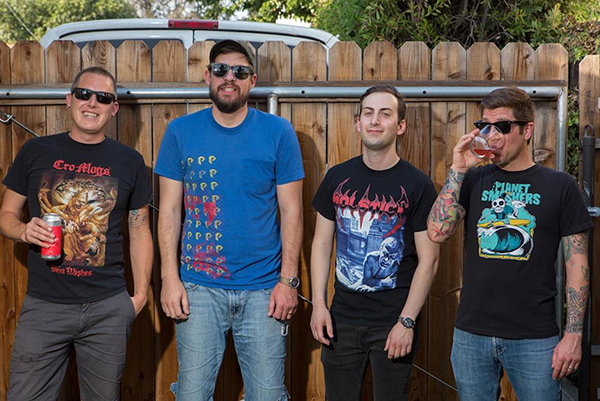 Hit The Switch have released a video for the track "North Star" from their new LP titled, "Entropic" out now on Bird Attack records.
Hit the Switch is a melodic thrash punk band formed in 2003 by high school friends, Matt Hawks and Jerry Fenn. They recorded their first demo with Dave Swanson and TJ Rivera at Love Juice studios. Followed by numerous local shows, and releasing an acoustic EP, as well as their first LP entitled "spread the disease", the band then signed to Nitro records and released "domestic tranquillity and social justice" in 2006.
Hitting the road with multiple tours in the U.S. and Europe, and playing with legendary bands Strung Out, the Vandals, NOFX authority zero, Guttermouth, the band gained momentum and went full force when they released their third LP entitled "observing infinities", an evolution of the bands signature sound. Throughout the next few years, the band toured relentlessly, and added drummer AJ Condosta of Jugheads revenge, and Voodoo Glow Skulls to the roster. Matt Also joined forces Pour Habit (FAT records) becoming the bands new guitarist.
The band went on to release a cover of Pink Floyd's "welcome to the machine" and single track "retroactive" in 2011. Now, after a 7 year stretch, the band have returned with "Entropic", a fast paced explosion of thrashing melodies, with a lyrical emphasis on post societal decay, and civilizations collective indifference.