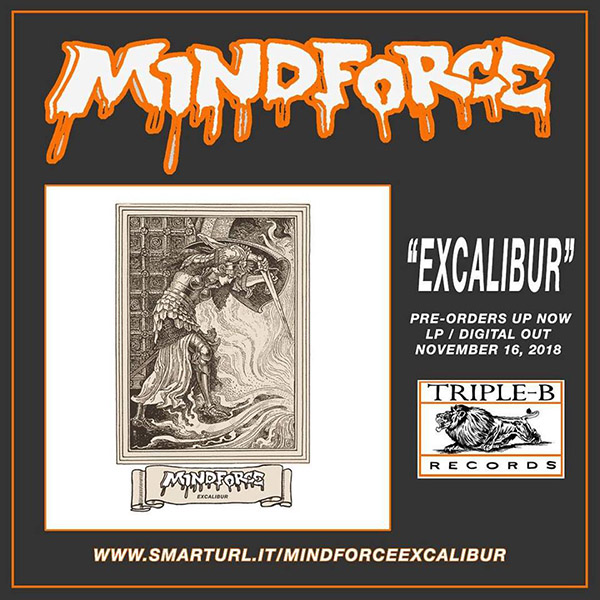 Triple B Records have released the track "Nightmare" from the debut LP "Excalibur" for New York's MINDFORCE.
From the label...
Hudson Valley all stars make their debut BBB release with EXCALIBUR. 10 tracks of blistering cross-over influenced hardcore in the vein of Cro-Mags, Leeway, and Burn. After selling out multiple pressings of their debut 7"s and split with Dead Heat, Excali-bur takes Mindforce to the next level in aggressive music.
The LP will be released on November 16.