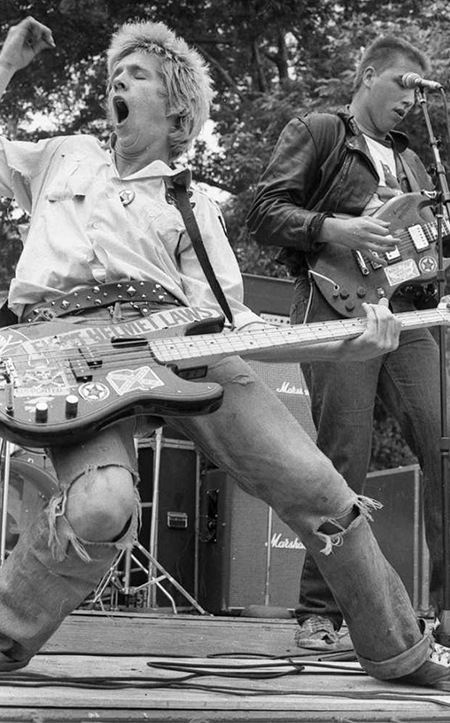 Sad news to hear that Randy Rampage, former bassplayer for D.O.A. has passed away at the age of 58 reportedly from a heart attack.
Rampage, whose real name was Randall Desmond Archibald, was an original founding member of D.O.A. appearing on their influential albums Something Better Change and Hardcore '81 alongside Joey Shithead and drummer Chuck Biscuits.
After being fired from the band in 1982, he rejoined the group in the year 2000, a nearly two-decade absence. He played on their 2002 Win the Battle album but then left the band again. He rejoined D.O.A. in 2007, remained in the lineup through 2008 and was featured on Northern Avenger. On the eve of the Northern Avenger tour, it was announced that Rampage was leaving D.O.A. once again.
Randy also served as the frontman for hardcore thrash metal band Annihilator who penned the Roadrunner classic "Alison Hell". He first joined the band in 1988, appearing on their debut album Alice in Hell in 1989, and left after its accompanying tour. Around 1998, Rampage returned to Annihilator and recorded another album with them Criteria for a Black Widow in 1999, after which he left once again to rejoin D.O.A.