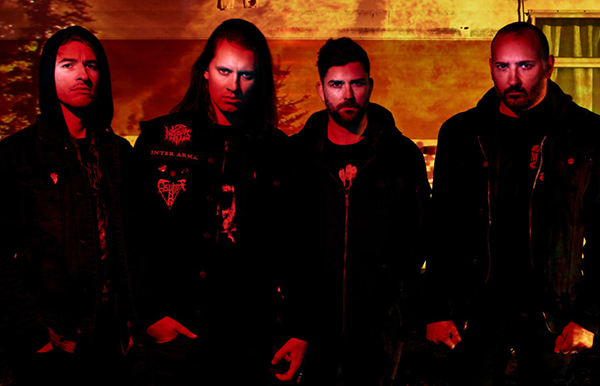 Sydney band LO! have released a video for the track "Gods Of Ruin" off their latest release "Vestigal".
From the band...
Gods of ruin is a take on the American phenomena of mass gun ownership and the tragic reality of an armed population triggered constantly by fear and ignorance. We've become a flood of bullets now.
The concept for the clip was conceived by Carl and Adrian (Shapiro) wanting to find a unique and interesting way to use live footage in one of our music videos.
The base footage was shot by a friend of ours Marmo in Cluj Napoca, Romania at a show there in October 2017.
It's a single shot and is a great representation of a Lo! live show. All the visual effects were completed by Carl over a painstaking couple of months. All hand tracked with lots of love!