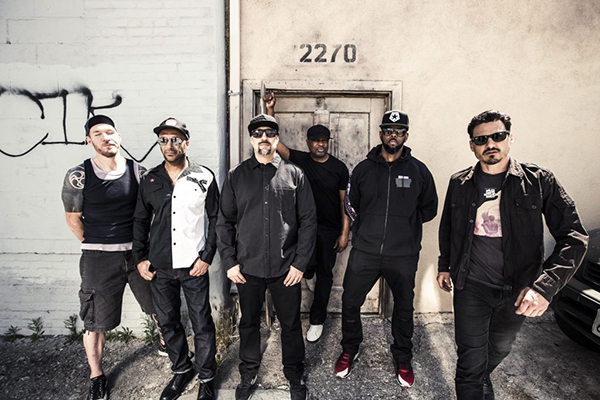 Prophets Of Rage have released a new track titled "Heart Afire" from their upcoming new album.
Last Friday, revolutionary musicians Prophets of Rage: Tom Morello, Tim Commerford, Brad Wilk, Chuck D, B-Real and DJ Lord dropped their first new music since the release of their self-titled debut album released in September 2017. The band released the previously unannounced single, Heart Afire on July 6. The Brendan O'Brien produced track is a hint of more to come from the radical band. The group performed the track as special guests at Eminem's sold out show in Milan at Experience Milano Stadium on Saturday, July 7.
The band features Rage Against The Machine's Tom Morello, Tim Commerford and Brad Wilk, with B-Real of Cypress Hill and Public Enemy's Chuck D and DJ Lord.