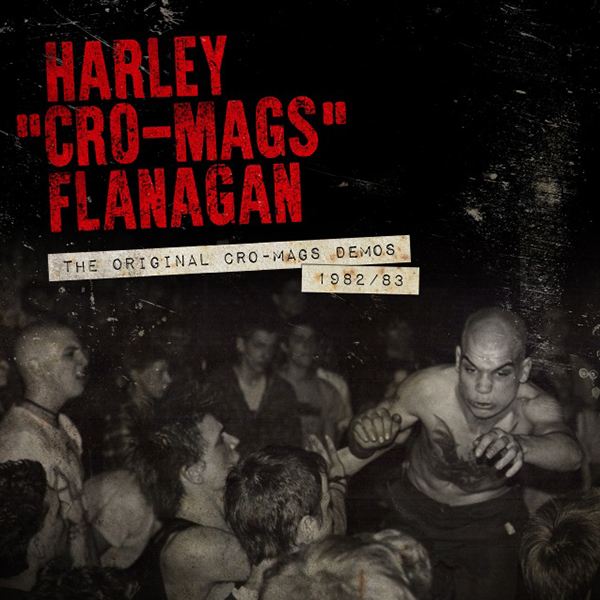 Raw demos from the man behind the Cro Mags, Harley Flanagan have now been released on vinyl!
The Cro-Mags are without a doubt, one of the most influential New York Hardcore bands of all time, and these are the first demos ever recorded by the sole founding member of the band. These are the demos that started it all!
In 1982, Harley started working on demos for his project. These demos would be the blueprint for the sound and style that would become the CRO-MAGS.
The tracks were recorded at the Song Shop in 1982-1983 and produced by Harley and Denise Mercedes of THE STIMULATORS. They were finished in the beginning of 1983 and where supposed to be released on Rat Cage Records. Due to disagreements about terms with THE STIMULATORS management and Dave Parsons from Rat Cage, the album was never released.
About that session, Harley recalls: "I had never tracked in the studio by myself and I didn't have a lot of recording experience. So far the only thing I had recorded was on drums with THE STIMULATORS. I tracked the drums first with no click track and then tried to follow along as best I could on the bass; then guitars and vocals, which was not easy without a steady click. I had to imagine what the guitars and bass where playing when I tracked the drums, and then try to keep up with the drums on bass and guitar afterwards. It was not easy."
Tracklisting:
1 Don't Tread On Me
2 Wake Up (Do Unto Others)
3 Dead End Kids
4 Why Don't You