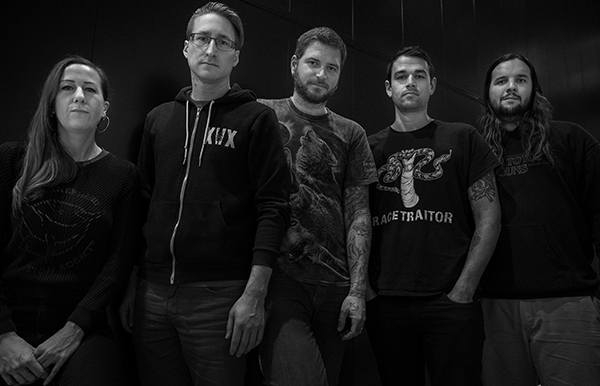 Resist Records welcomes Tempest to it's roster. Their debut self titled EP will be released on June 22,.
Pre orders now live at http://smarturl.it/TempestST

Tempest is a band born out of the desire of five people, coming from backgrounds in activism, art and education, to use music as a tool in the fight against the destruction of our world. This band is the result of a combined love for music, animals and the environment that all members share.

Most of the band met through volunteering with the marine conservation organisation, Sea Shepherd, with the first Tempest riffs written aboard a ship amidst the waves, while campaigning to protect the oceans. Tempest's sound is the result of many combined influences. From 90's bands such as Earth Crisis, Trial and Indecision as well as more modern influences like Bane, Incendiary and Stick To Your Guns.

With members originating from all corners of the globe, and from bands such as Undying, To Kill, and Meatlocker, Tempest draws on the past to create a new sound.