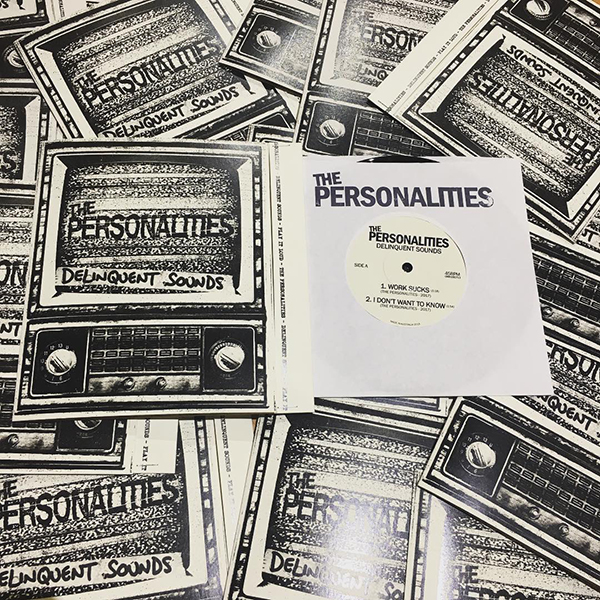 Record Store Day is on this Saturday April 21st. Adelaide band THE PERSONALITIES will have another new 7 inch available on the day.
The band is the brainchild of Matt Horvath of Crisis Alert, Stolen Youth fame.
From Clarity Records...
Another local release coming out for Record Store Day. THE PERSONALITIES "Delinquent Sounds" 7".
This is the second 7" from the band, the first came out RSD 2 years ago.
Four tracks of raw Aussie KBD sounding punk, influenced by bands like The Victims, The Leftovers, Razar, The Saints and more.
Obnoxiously oversized cover with stamped sleeved, limited to 110 copies.