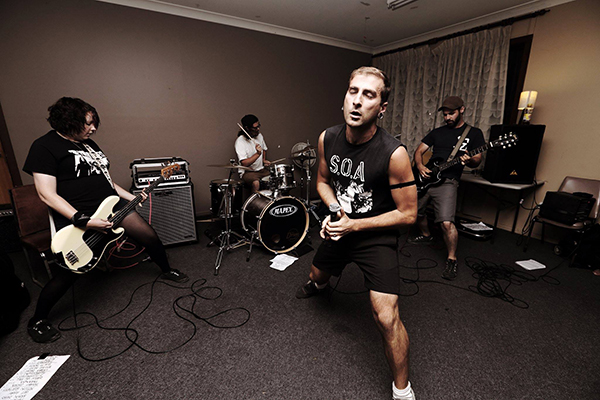 CRISIS ALERT have announced the release of "Mixtape: Volume 2, Live At The Sound Lounge" that will be available online soon.
Grab a copy at: http://crisisalert.bigcartel.com/
From the band...
If you were unfortunate enough to hear the first volume, you will know what to expect. The tape contains a set recorded live on the airwaves at Three D Radio back in July 2016. But the good thing about the tape is it has tracks from Juliette Seizure & the Tremor-Dolls, STOLEN YOUTH and unreleased tracks from Thrashboard and the infamous The Personalities. Hand numbered and limited to 50 copies. Artwork by the legendary Nicole Goodwin (who never seems to want to credit herself... so I am publicly crediting her).