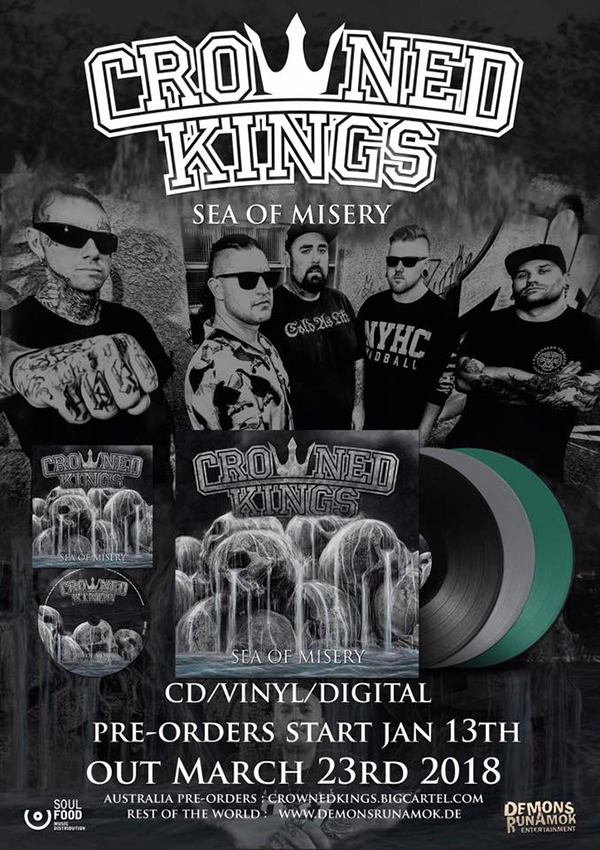 Melbourne band CROWNED KINGS have announced the upcoming release of a new album titled "Sea Of Misery" through Demons Run Amok on March 23.
From the band....
What up everyone? We are stoked to announce that we are signed up and ready to Deliver through Demons Run Amok Entertainment our brand new record Sea Of Misery. We teamed up with our boy Nick Jett once again to put together 13 tracks of lyrically dark musically heavier songs while still holding that Crowned Kings sound.
We are so happy with what's coming up in 2018 and this is only the beginning. Stay tuned for Videos,pre order packages, worldwide tours, interviews and a few listening parties, as we work our way to March 23. First Music video January 13 spread the word!