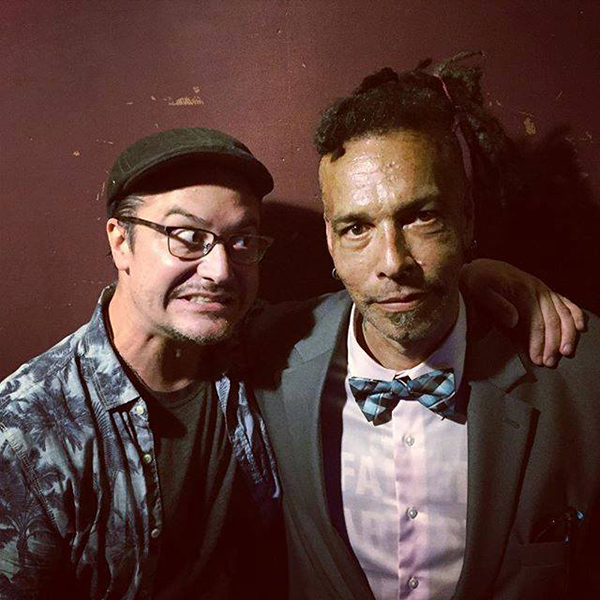 Sad news to hear that original Faith No More frontman Chuck Mosley has passed away aged 57, as confirmed by his family.
Chuck sang on the first two Faith No More records "We Care A Lot" and "Introduce Yourself" before eventually being replaced by Mike Patton.
During one of HR's lapses from Bad Brains, Chuck Mosley sang for the band. In 1990, Mosley joined the band after the Quickness was released. He performed at nearly sixty shows in the United States and Europe before leaving the band in January 1992. Unfortunately, besides live bootlegs nothing was recorded with Chuck in the band.
After his stint in the Bad Brains, Mosley fronted a new band called CEMENT and went on to release two albums. Check out their impressive debut album from 1993 below.
Mosley reunited with Faith No More last year for the re-release of their debut record "We Care A Lot" along with joining industrial supergroup, Primitive Race featuring members of Skinny Puppy, KMFDM and Pop Will Eat Itself.
Chuck's family issued the following statement:
"After a long period of sobriety, Charles Henry Mosley III lost his life, on November 9th, 2017, due to the disease of addiction. We're sharing the manner in which he passed, in the hopes that it might serve as a warning or wake up call or beacon to anyone else struggling to fight for sobriety. He is survived by long-term partner Pip Logan, two daughters, Erica and Sophie and his grandson Wolfgang Logan Mosley. The family will be accepting donations for funeral expenses. Details to follow when arranged."
From Faith No More...
"It's with a heavy, heavy heart we acknowledge the passing of our friend and bandmate, Chuck Mosley. He was a reckless and caterwauling force of energy who delivered with conviction and helped set us on a track of uniqueness and originality that would not have developed the way it had had he not been a part. How fortunate we are to have been able to perform with him last year in a reunion style when we re-released our very first record. His enthusiasm, his sense of humor, his style and his bravado will be missed by so many. We were a family, an odd and dysfunctional family, and we'll be forever grateful for the time we shared with Chuck."
Vale Chuck Mosley.