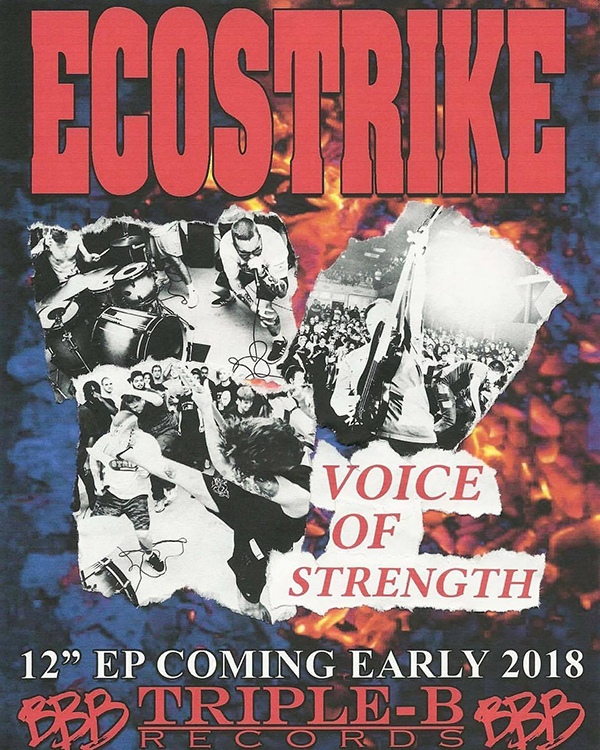 Triple B Records has commenced preorders for a new 7 track 12" EP for ECOSTRIKE titled "Voice Of Strength", due out in March.
Florida's finest, ECOSTRIKE, return with their debut release on BBB and debut LP "Voice of Strength" This 12" features 7 new songs of blistering vegan straight edge hardcore in the vein of Strife and Bane.
Check out the EP below...