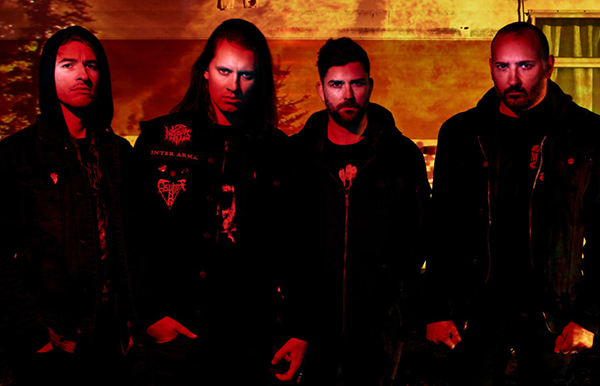 Sydney's Lo! literally made a splash last year with the ingenious video clip for ORCA, produced by bass player Adrian Shapiro himself: The clip showed vocalist Sam Dillon as a vicious creature emerging from a vat of shiny pink goo, in front of an otherwise completely black background.
Pink in metal? The clip went viral over the love-it-or-hate-it discussion that followed hot on the heels... but even the haters had to admit that this clip, premiered via Noisey, Metal Hammer and Decibel, showed a truly outstanding and innovative approach to visual arts in heavy music.
October 6th marks the official unveiling of Vestigial, the impending third full-length from Sydney, Australia-based post-metal/sludge unit LO! Well-crafted with a larger scope both musically and thematically than previous outings, Vestigial finds the band tighter than ever before boasting a sound that's seismically heavy yet organic, with a mammoth harmonic density behind their stupefying heavy riffs.
In advance of its release, the official video for latest single "Locust Christ." has been released. Directed and produced by LO! bassist Adrian Shapiro, the clip was shot in one day in Sydney with a small crew including a member of Oscar winning company Odd Studio who created the disturbing prosthetics. Odd recently won an Oscar for Mad Max Fury Road.
Relays Shapiro, "I set myself some rules for the shoot including that I wanted to shoot everything from the back of the car to increase the claustrophobia and be purely focused on the couple. We had minimal camera position changes and I wanted to do as much of the effects work in camera so basically what you're seeing is what we've shot with a bit of tidy up. I also chose to shoot it during the day as I felt that it made the whole reveal even stranger. The song is unrelenting and I liked the juxtaposition of the regular couple driving their car and then seeing their primal transition starting with a kiss and finally merging together by the end of the clip in the same car."
A world where politics resemble black comedies, where guns have become an aspect of culture and where addiction to technology is the norm is at the lyrical heart of VESTIGIAL. "There are several repeated characters throughout the album; the JUDAS STEER, the LOCUST CHRIST... these are anti heroes, the wolves among sheep figuratively. The ghastly Donald Trumps, The Kim Jong-Uns, the extremists and ignorant tyrants of our modern lives", comments Dillon.
After a European tour supporting Cult Of Luna in 2013, including a performance at Roadburn Festival, the band will be back in Europe this October to present VESTIGIAL.
ORDER HERE: http://bit.ly/lovestigialAUS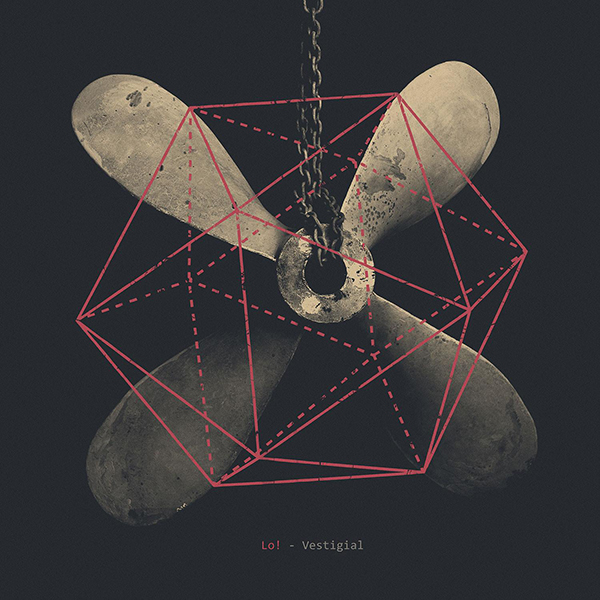 Vestigial Track Listing:
Hall Of Extinct Mammals
As Fools Ripen
Glutton
Locust Christ
Butcher Birds
Bombardier
A Tiger Moth's Shadow
Judas Steer
Bestial Beginnings
The Worms Lament
Gods Of Ruin