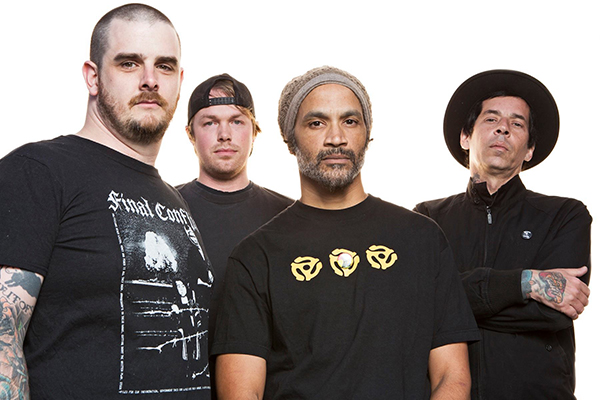 Welcome FIREBURN to Closed Casket with the debut of 'Don't Stop The Youth', a 12" EP of punk influenced hardcore created by people who shaped a genre for generations to come.
Featuring Israel Joseph I (Formerly of Bad Brains), Nick Townsend (Currently/Formerly of Deadbeat, Knife Fight), Todd Jones (Currently/Formerly of Nails,Terror), and Todd Youth (Currently/Formerly of Bloodclot, Warzone, Danzig, Murphys Law).
Recorded at NRG Studio in North Hollywood, this record features cover art by artist Tim Lehi, additional design by Jon Contino and photography from Rene Gomez.
In addition, "Jah Jah Children" has been mixed by Jamaican producer The Scientist.
Out early September as a 12 inch EP through Closed Casket Activities.
Pressing Info
250 - Metallic Gold (CCA Exclusive)
250 - Blue with Black Smoke (Band exclusive)
500 - Red with Black Smoke
500 - Green with Black Smoke
Tracklisting
1-Suspect
2-Break It Down
3-Let This Be
4-Jah Jah Children
5-Jah Dub (Vinyl exclusive remix by The Scientist)
Stream the EP below and preorders are available here.