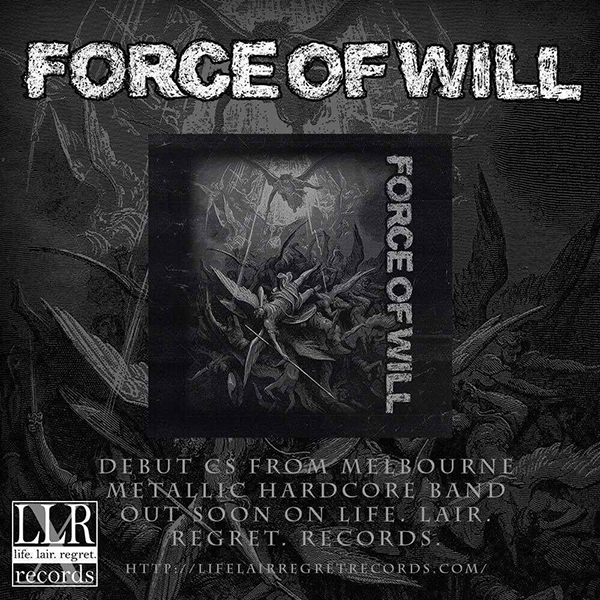 Life Lair Regret Records has announced the release of a 3 song tape for new Melbourne band FORCE OF WILL.
Titled "Mercenary" the tape is now availabe to stream below and preorder here.
From the label...
"Debut release from the upcoming Melbourne new breed Force Of Will. Three tracks showcasing their brand of metallic hardcore bringing to mind Martyr AD."