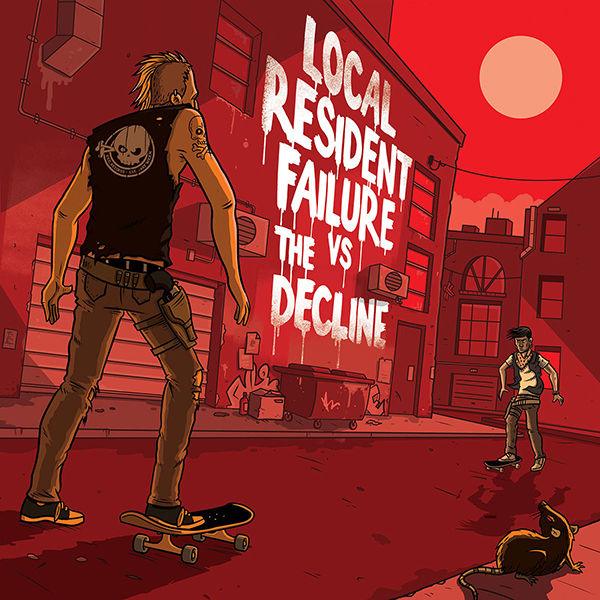 PEE Records has launched preorders for a split 7 inch between THE DECLINE and LOCAL RESIDENT FAILURE.
From Pee Records...
Here it is... Stoked today to announce pre-orders for our upcoming limited edition 7" split EP between our two skate punk champions The Decline and Local Resident Failure are available on our webstore now!
Plus we've also release a stream of the covers each band performs on the Split EP; wrap your ears around The Decline covering "Amazing Disgrace" and Local Resident Failure covering "You Call This A Holiday?" then go reserve your EP before they are no more.
The Split EP is instores nationally September 8 with pre-orders mailing the week prior.
Pre-Order Here: http://www.peerecords.com/site/product/pv016/
TRACK LISTING:
THE DECLINE:
1. "Any Name But Yours"
2. "Amazing Disgrace" (from "A Breath Of Stale Air")
LOCAL RESIDENT FAILURE:
1. "Miss Lippy's Car Is Green"
2. "You Call This A Holiday?" (from "Resister")